The new Toyota Camry was officially launched on the China car market yesterday. It comes in two kinds: the standard 'Camry' (pictured) and a sporty 'Camry SE'. The new 'Camry HEV' hybrid is based on a standard car. The Camries, including the hybrid, are made in China by the Guangzhou-Toyota joint venture.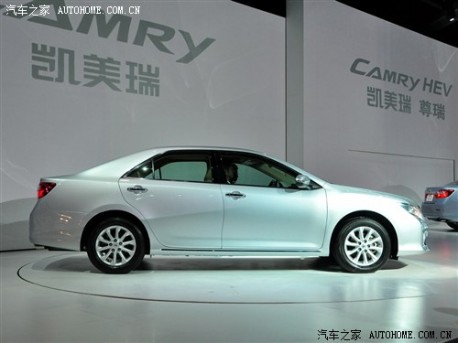 Power: 2.0 with 150hp and 190nm, mated to a 4-speed automatic with shift paddles for the SE. Other engine is the 2.5 with 184hp and 235nm, mated to a 6-speed automatic with shift paddles for the SE. Price of the 2.0 will start around 190.000 yuan.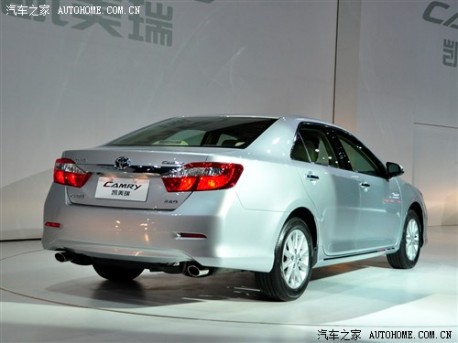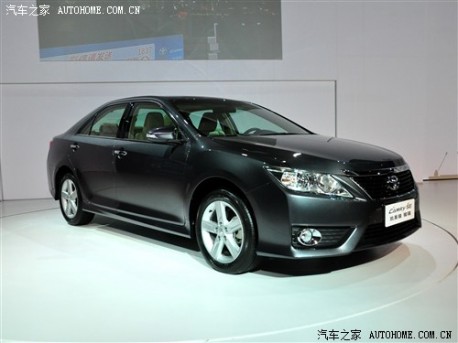 Camry SE. More plastic + same power = slower car. Don't matter, loox good…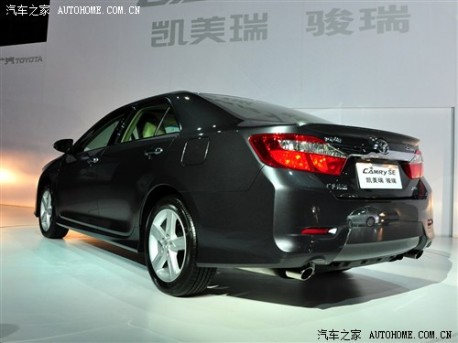 Twin exhaust.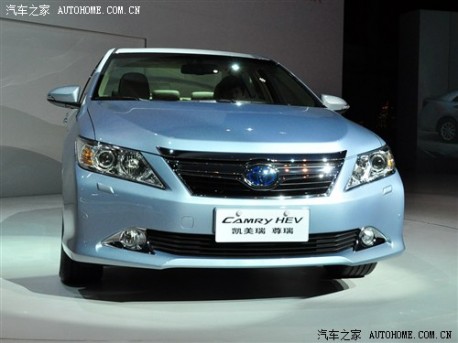 Camry HEV hybrid. Two engines combined. First is the 2.5 patrol. The second is a 105-kW electric motor and a 245-volt battery pack. The battery pack consists of 34 nickel-metal hydride modules, each of which contains six 1.2-volt cells.
Combined power output of the hybrid powertrain is 200 horsepower, transferred to the front wheels via a continuously variable transmission (CVT). The CVT was chosen for its ability to keep the gas engine in its most efficient power band.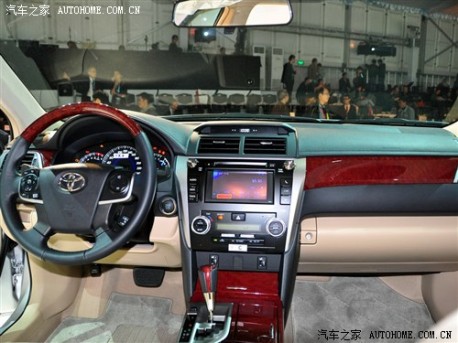 Interiors are different as well. This is the standard Camry.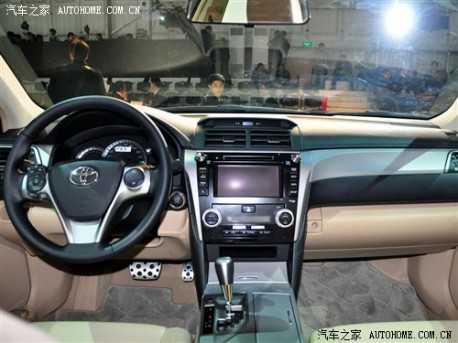 This the sporty SE.
Via: Autohome.