Here we have a very special Chinese car again. This is the Shanghai Auto Saibao  panel van. The Saibao was based on the Opel Corsa Combo which in turn was based on the Opel Corsa sedan. The Corsa sedan was made in China by the SAIC-GM joint venture as Chevrolet Sail. SAIC is the owner of the 'Shanghai Auto' (Shangqi) brand. The Saibao was made by SAIC subsidiary SAIC-Yizheng in the great city of Yizheng in Jiangsu province.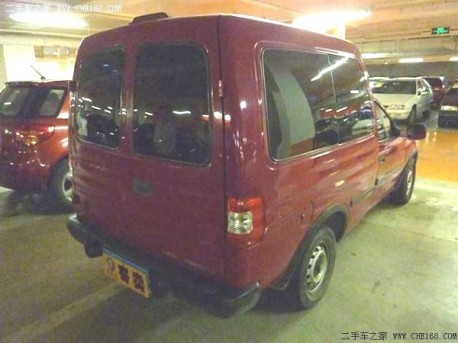 The Saibao was powered by a 1.6 mated to a 5-speed manual, all the same as in the Chevrolet Sail. This particular example is for sale in a second hand car market in Beijing. Made in 2004 with 260.000 kilometers on the clock, seller wants 26.000 yuan for it and that is on the expensive side.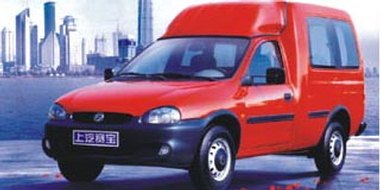 Factory pic of the Saibao. SAIC-Yizheng was established in 1994. Their brandname was 'Saibao' which became Shangqi-Saibao. The car is also called 'Saibao', the correct name in full is therefore 'Shangqi-Saibao Saibao'.  The platform is 'Opel S4200'.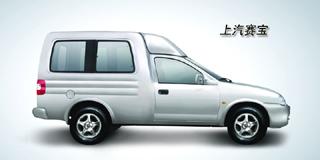 Saibao made two versions; the standard SAC6420 1.6, like the car for sale in Beijing, and the SAC6420-Ⅲ 1.6 Deluxe. As the name implies, the Deluxe was a more luxurious Saibao. When new price started at 64.900 yuan. The 1.6 was good for 66kw and 128nm, top speed was 160km/h.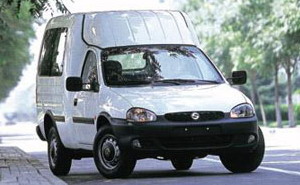 Additional info via: Ieche.com.