Pics taken in the great city of Lingbi in Anhui Province, an area so far away from civilization you'd rather travel to the moon to watch TV. Still, one wedding company managed to get its hands on an extreme stretched Lincoln Towncar, black-on-black with gold.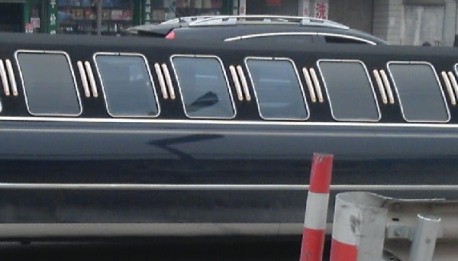 Very tasteful work. Looking at the quality it is likely done in China.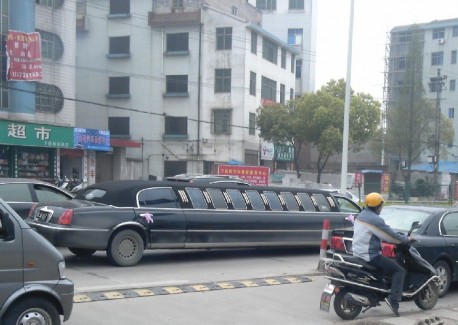 Lingbi is a dusty place, see Lincoln and other cars. Pink ribbons mean a wedding is going on. Well, newly wed in Lingbi; many to blame, but at least they have a decent wedding car.
Via: Meizu.com.