Here we have an interesting Tianjin-Xiali TJ700 with a Mitsubishi-badge on the grille, badge ain't that straight anymore. I found this great machine on a cold cold day, winter here, on a street not far from my home in Beijing. Weird front-lights are after-market.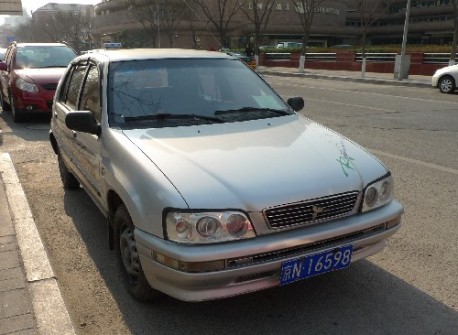 The Tianjin-Xiali TJ700 was a licensed copy of the Daihatsu Charade made by Tianjin Automobile, these days Tianjin-FAW Automobile after FAW, or First Auto Works, bought the majority of shared in the late '1990's. Production started in 1986 and continues until today with the current Xiali N3, which by la way will be facelifted soon.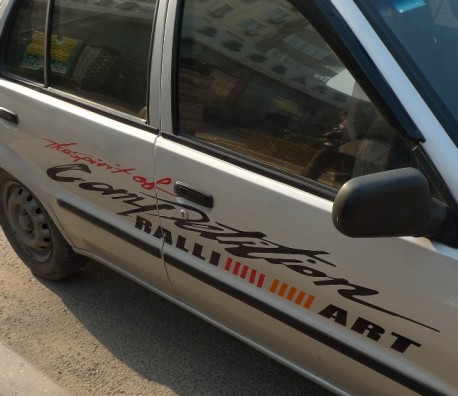 'The spirit of competition'.  Yeah!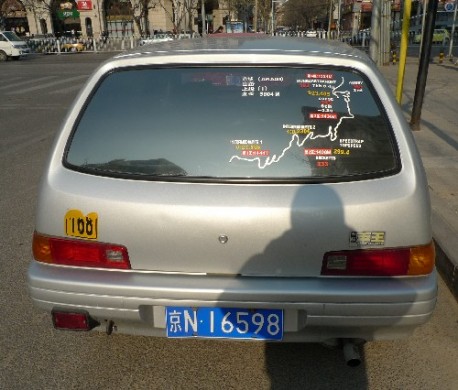 Which track is that? Yez, is is the Hungaroring,in Hungary. That damn little Xiali has been there! Dark shadow is me.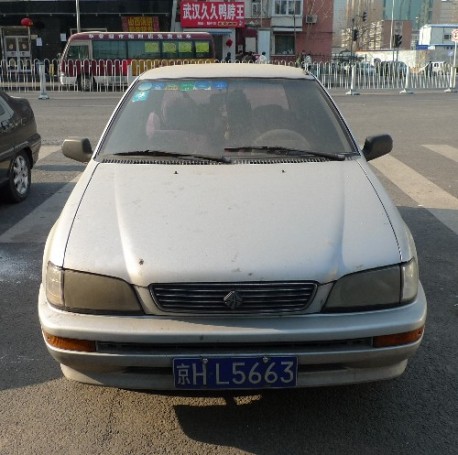 Parked only a few meters further; the real thing.