When there is no need to stop writing, well, why would I? Here we have an interesting series of vehicles that I saw at a small fishery-port near the great city of Nandaihe in Hebei Province. The vehicles are very rough and extremely basic road monsters used to ferry fish from port to market.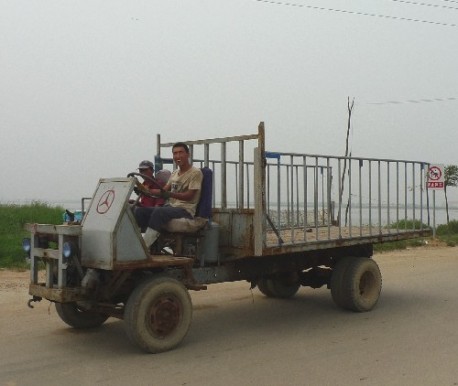 They are made locally in small factories based on a at least 20-years old design called: 'keep it simple'. Tractor engine far up front, stinky it is, a cabin right on the engine and a flatbed behind. Sure most drivers think their nameless vehicle a bit too nameless, so a Benz is what they call it. Who am I to argue?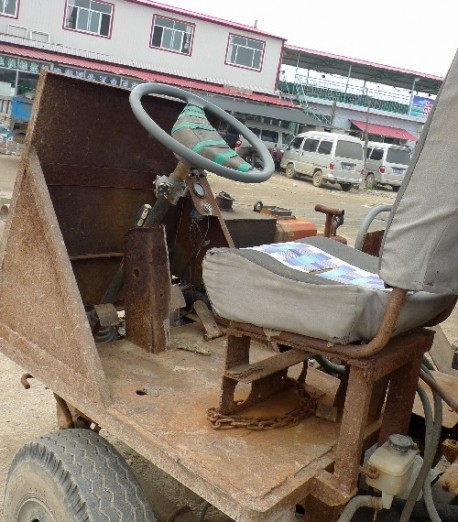 Heck, nobody needs sat-nav, if one only knows da way.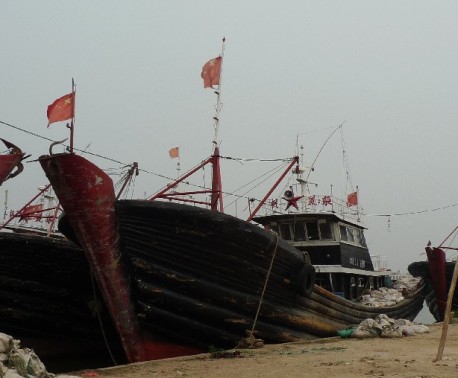 One ship at anchor, waiting to be unloaded.