Here we have the China-made Volkswagen Citi golf. It was made in China by the FAW-Volkswagen joint venture and based on the 1993 MK-1 Seat Cordoba which was based on the SEAT Ibiza Mk2 which would spawn the Volkswagen Polo Mk3.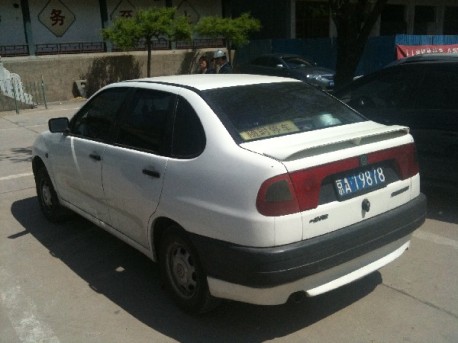 Production in China started in 1995 and lasted until 2001. How many where made is not exactly clear, most sources say at least a 100.000. And strong cars they were, I've seen many on the road today in Beijing including the ones on these pics.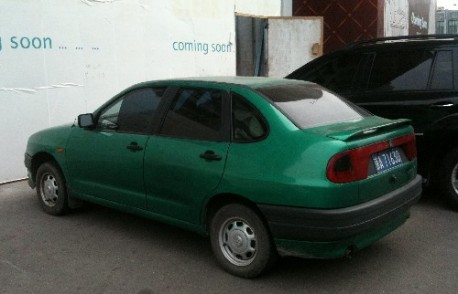 The China-made Volkswagen Citi Golf was powered by a 1.4 with 59hp and 107nm, good for a claimed top speed of 130 km/h.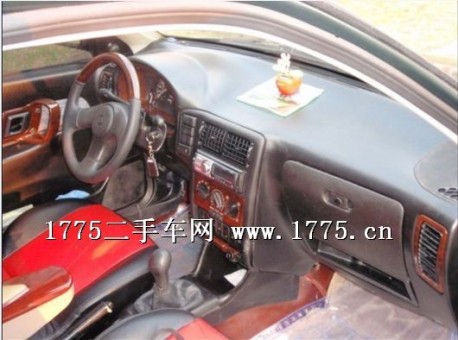 Here we have a 1996 Citi Golf interior. Lotta fake wood in line with fashion atta time. Steering wheel is after market. This particular car was on sale as a second hand in 2009 for 28.000 yuan.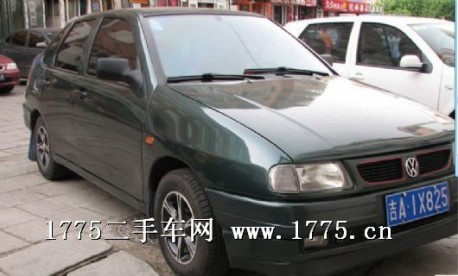 Citi Golf was in Jilin Province, Changchun city, the city where it was made.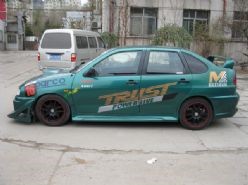 A 1995 modified Volkwagen Citi Golf.
Ok, that's it. See you soon.