The Greatwall Hover Limousine debuted in 2006 at the Guangzhou Auto Show and is still in production today as the Greatwall Haval Limousine. First about the name:
Hover/Haval is Greatwall's brandname for SUV's. In Chinese it is called Hafu (哈弗). The English name was 'Hover' but Greatwall changed it to Haval in 2009. By that time they started to export the SUV's to Europe where the Hover-name was already taken. Confusingly, Greatwall still uses 'Hover' as the English name in China.
Back now to the limo!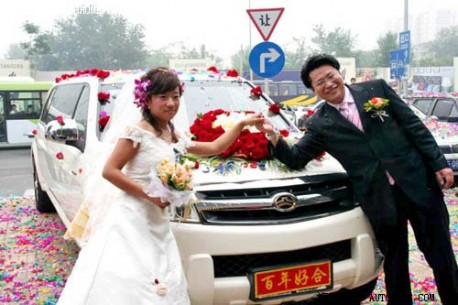 The Greatwall Haval Limousine is mostly sold to rental companies which use it for weddings and all sorts of other parties. Length is 6.87 meters, just over two meters longer than the standard Haval. Power comes from the 'China-classic' Mitsubishi 4G64S 2.4 four-cylinder which poops out 100kw and 205nm, mated to a 5-speed manual transmission. Price for all this pretty starts at some 300.000 yuan.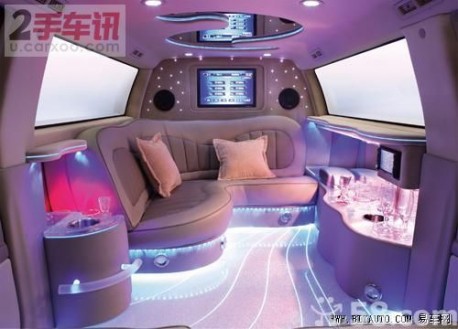 You can have in interior in any color you like, as long as it is tasteful.Depending in configuration it can seat between 5 and 9 people. You can have all sorta disco/tv/dvd/karaoke systems complete with lighting that can change color, on da beat.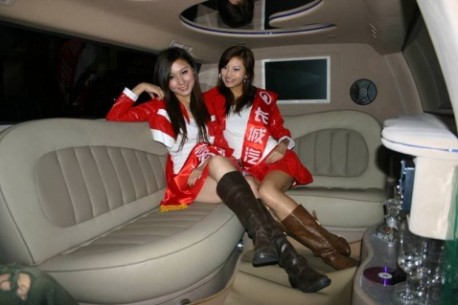 Waiting for the mayor to arrive.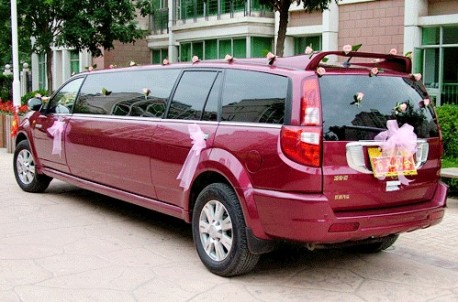 A very fine red-purple car, with fake pink roses. Approved!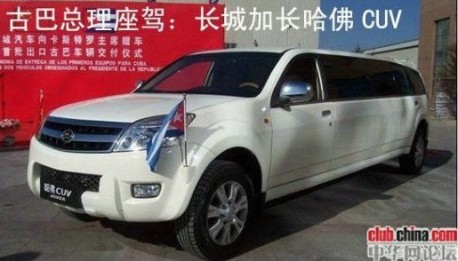 This is the very most special Greatwall Haval Limousine in the world, It was the very first car made and it was donated to Presidente Fidel Castro of Cuba in March 2006, note Cuban flag on flagpole. Greatwall is doing big business on the island, selling mostly Wingle pickup trucks, and sending a limo to Castro will certainly help business going.