Back now to the April 2009 Shanghai auto Show. Chery surprised friend and foe with this massive Chery Eastar Limousine based on the cheap and no-nonsense Chery Eastar sedan. According to Chery it was 'the first China made western-style limousine', and that was likely truth indeed.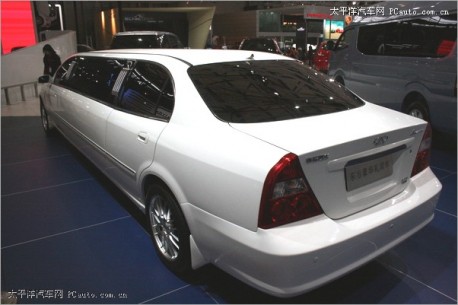 The Chery Eastar (aka Oriental Sun) Limousine was stretched by 2169mm in the middle which brought the total length a notch under 7 meter. Power came from Chery's own 3.0 V6 which was by then still in the concept-stage, nowadays it is used in some top-end Chery cars.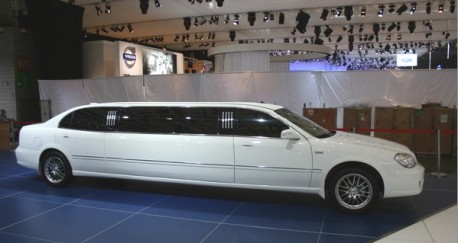 The limousine itself was a concept as well, as far as we know only two were made, this white one which traveled to many shows in 2009-2010 and a black one that was spotted testing on the road.

Why find a difficult name when you can call a limousine just that? Now, the interior: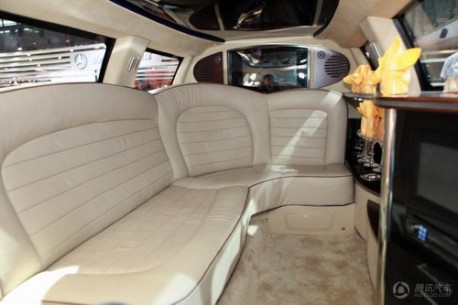 Sofa, tv, white leather, cream carpet and a massive sunroof, all very good.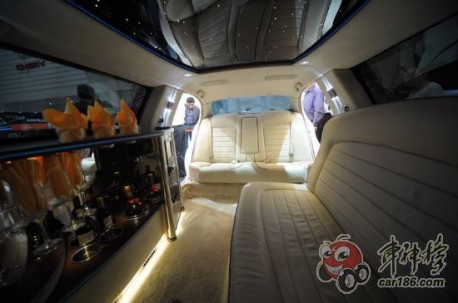 King in a Chery.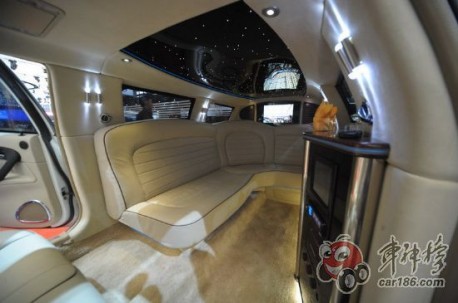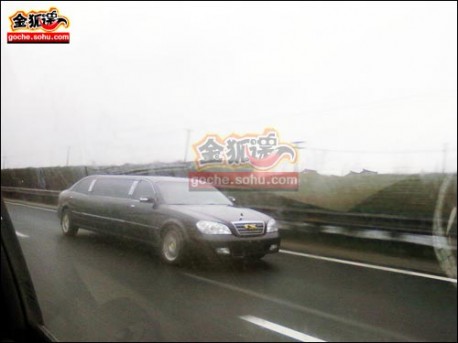 Spy shot from the black car testing. Geely-logo and wheels in gold. It has never been on any auto show.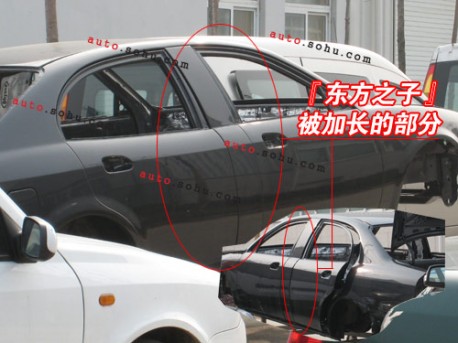 Interestingly, Chery was also working on a extended version of the Eastar in 2007, seen here on a junkyard near the Chery factory. I was extended by some 15 centimeters and never made it to the market either.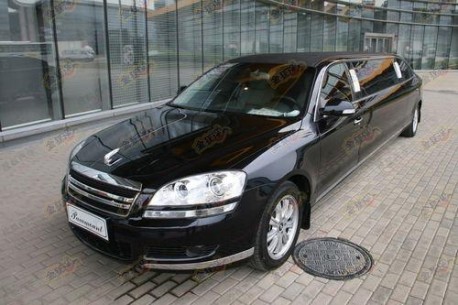 But the Chery-limousine story has not ended yet. In early November last year pics popped up from the Chery G6 Paramount, based on the more luxurious Chery G6 sedan. It is 7.2 meters long, powered by a 2.0 turbo and was expected to debut at the Guangzhou Auto Show in December last year but didn't show, maybe in Beijing in April?