Here we have a nicely modified Chery Fengyun sedan. The Fengyun, aka Windcloud, was Chery's very first car and based on the Seat Toledo. Legally, that was, because Chery bought the production line and when production ended in Spain in 1998, shipped everything to China and restarted production in Anhui Province.
The standard Fengyun was a rather cheap, reliable and very boring car. This great extremely tuned machine shows how things could have been, had there been vision!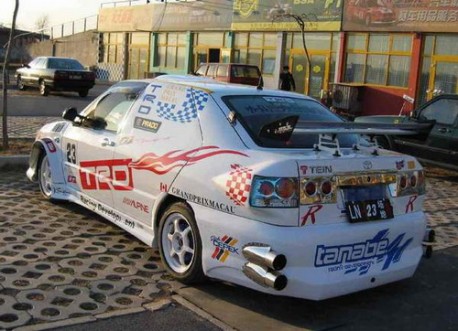 We see, well,.., where to start? A fat body kit, very small wheels, white painted alloys, big wing on the black, closed rear windows, new grille, new head lights, new rear lights, loads of racy stickers for even more top speed, and best of all; four fake exhaust pipes! Must have been a lotta work and a lotta beer. Brilliant job, very much approved.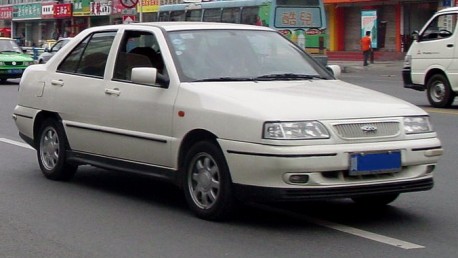 Standard Fengyun no cool.
Via: PCauto.