The Seat Leon hatchback/cross-over/mpv/thing will be listed in China late this month. The first shipload of Leons arrived yesterday at the port of Tianjin. The Leon is indeed an import and will therefore be very expensive. Volkswagen wants Seat to be its sporty-premium brand in China so they don't bother bringing the cheapies, only the Leon FR and Leon Cupra will be sold.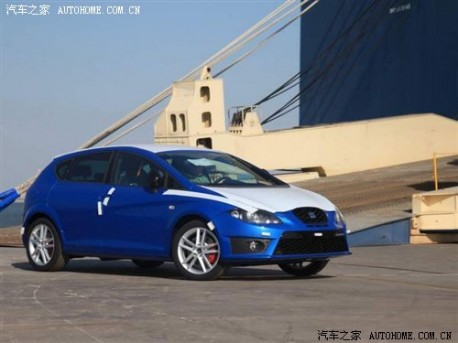 Will this plan work? Likely not. Chinese car buyers don't mind paying a premium for a premium-quality car from a well-known 'famous' brand. Seat, sadly, is virtually unknown in China and its quality is decidedly sub-Golf. The Golf is made in China and so is all the other competition from Japan and South Korea, which are established brands on the Chinese market and will be much cheaper than the Seat.
The Leon, wait for it, will cost between 250.000 and 300.000 yuan in China, more than a top-spec biggest-engine locally made Audi A4L! Almost double the Honda Civic! We say: Seat, good luck… and see you in Spain soon.
Pics via: Autohome.