This is the very new Chang'an Ounuo MPV, it was listed at the China car market today. Price starts at 44.900 yuan and ends at 60.900 yuan. The Ounuo, called 'Honor'  in English, is basically a dressed up minivan for the passenger car market.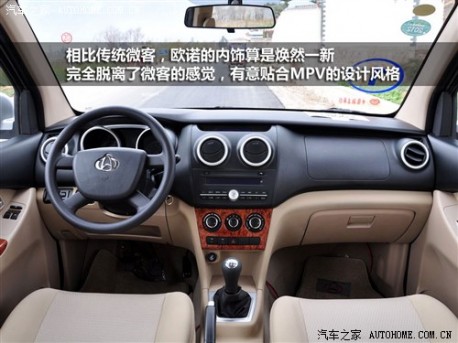 Biggest difference is inside. A minivan has to be rough and unbreakable for carrying goats 'n farmers in the countryside. A mini MPV however has to look pretty for the city. The Ounuo does indeed. Dash a fine design, materials ok and even a little piece of fakyfake wood on the center console!, call that luxurious…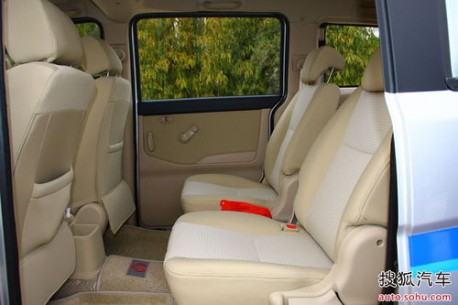 Big enough for the kid.
Chang'an has years of experience making minivans (30.000 – 50.000 yuan), which are pretty good, it is the second-biggest minivan maker in China after Wuling. They also make cheap cars that are not very good, but they are getting better. The Ounuo however is Chang'an's first passenger-mini-mpv-thing.
Sell or not to sell? I think it will. It loox fine, it is cheap, small, it should be reliable and it will be cheap to maintain since the basic platform comes from a minivan.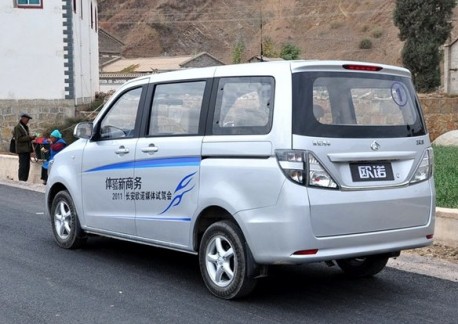 Power, yez it haz: 1.3 with 93hp and 120nm or a 1.5 with 101hp and 136nm, mated to a 5-speed manual. No auto-option and could hurt sales a bit, especially among city folk who spend most of their driving time in the traffic jam. Size: 4363/1680/1820, wheelbase is 2750mm.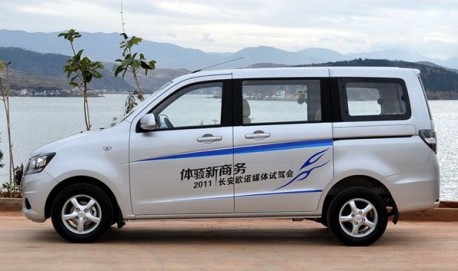 Via: Sohu.com.