Here we have a very fine car from China. This is a Volkswagen Touareg SUV wrapped in stealthy matte-black on 22-inch wheels from JE. Good job, a Touareg has never looked so sporty. It has some power upgrades too, this is a 4.2 V8 model tuned up from standard 306 to a fat 350hp. The grill was not forgotten and sexed up with some very subtle orange paint.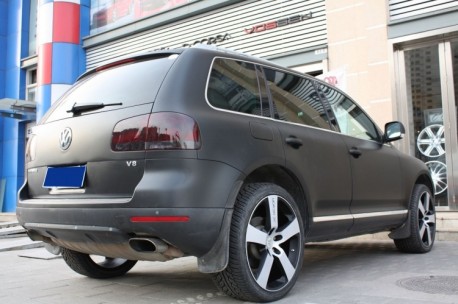 Blacked out lights are good but the orange theme doesn't come back at the back. This indeed, is messy. The Touareg is imported in China and costs between 1.01 million yuan and 1.2 million yuan. Engines: 3.0 V6, 4.2 V8 and a Hybrid.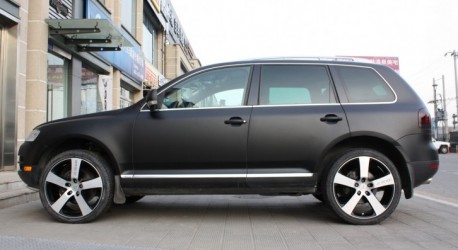 Good car, approved.
Via: a friend (thank you!).