Early Friday evening here in Beijing, my beer is waiting in the bar, time so for a quick history of Chinese cars! Today we have the Hongqi CA7220H, a sporty version from the standard Hongqi CA7220. The CA7220H came with a special aerokit consisting of of front spoiler, side skirts and a big wing at the back. The car was furthermore sexed up by aluminum rims and a blacked-out grille (except for the chrome around it).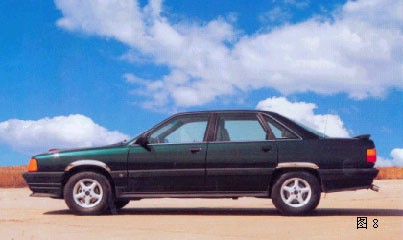 The CA7220H arrived in 1996 and was made for only one year. Power came from a Chrysler 2.2 four-cylinder 'CA 488' engine that pooped out 67kw, good enough for a 165km/h top speed which was actually 5 km/h slower than the standard car. That indeed is the only thing extra plastic does on slow cars; slowing them down even further…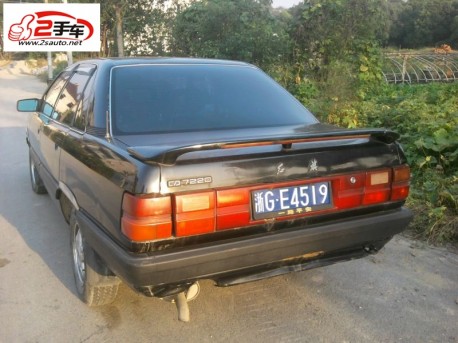 We don't have a pic from the interior and that is rather bad because according to FAW's own website the CA7220H was equipped with a 'peach wood steering wheel'. Other extra's included a 'single-disc CD' and all-leather seats.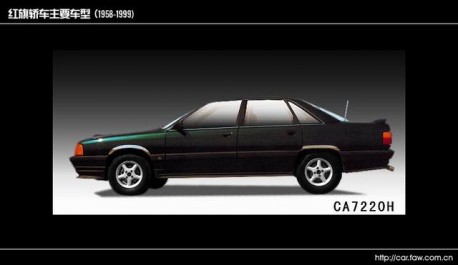 Factory pic. The Hongqi CA7720's were based on the Audi 100 that was made in China by the FAW-Volkswagen joint venture. FAW, First Auro Works, is also the owner of the Hongqi brand. Some Hongqi's were powered by Audi engines but most of 'm by Chrysler's 2.2. See here how Hongqi got that American engine.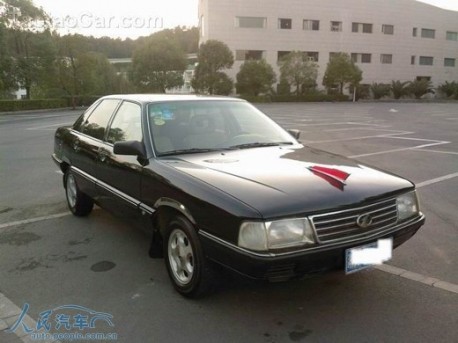 Standard 1996 CA7220.
Via: FAWcar, Sina, Chinesecars.net.