An early Tuesday afternoon here in Beijing, a bit smoggy and someone is drilling a hole somewhere, what a noise! Time so, for China car history. Today we have a very interesting Chinese car. This is the Hongqi CA750F, based on the 1983 Dodge 600 sedan. How did it get in China?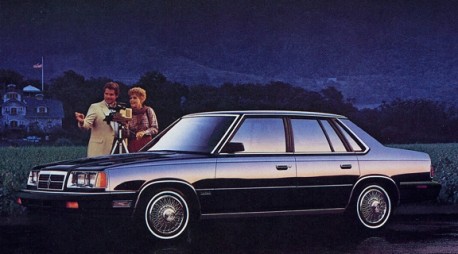 Dodge 600 SE.
In 1987 when production of the Dodge 600 was coming to an end in the US Chrysler sold the production line for the 2.2 liter Kl4 engine to First Auto Works, or FAW, the owner of the Hongqi brand (aka Red Flag). FAW and Chrysler also talked about a much bigger deal where Chrysler would sell the complete Dodge 600 production line to China. FAW wanted to use the line, and the engine, for a new generation Hongqi luxury sedans.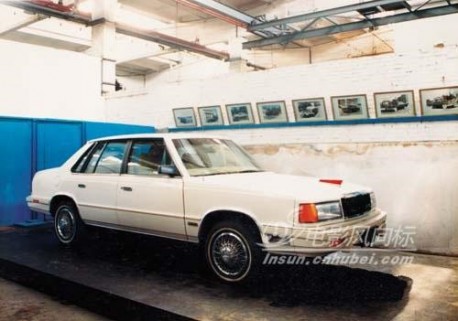 To see whether things would work FAW made two Hongqi-branded prototypes in 1987, based on two imported Dodge 600's. FAW changed the grill and front lights, added the famous red flag-ornament on the hood, and called it the Hongqi CA750F.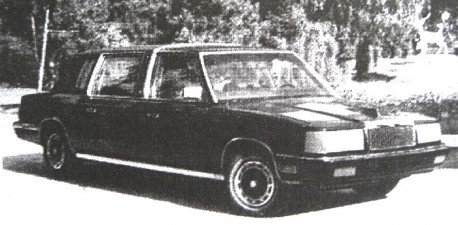 They also made one more prototype based on a stretched Dodge 600, that car was called the Hongqi CA760. FAW liked the results very much but in the end the deal never happened, thanks to Volkswagen…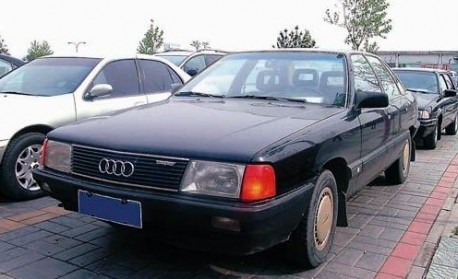 FAW Audi 100, note FAW 'winged 1' emblem on the upper-right side of the grill.
FAW started producing small batches of the Audi 100 from 1988 under a deal with Audi, this eventually became the FAW-Volkswagen joint venture that was founded in 1991. Audi and Volkswagen didn't want another car company around. FAW had to choose. It was simple: Chrysler just wanted to sell, Volkswagen-Audi wanted to invest. FAW so, kicked Chrysler out. That was then the end for the Dodge-based Hongqi CA750F and CA760.
FAW however still had the 2.2 Chrysler engine. They used it to power various Hongqi-branded cars that were based on… the Audi 100 from the FAW-Volkswagen joint venture.
FAW indeed made another deal with Volkswagen so they could use the Audi 100 platform for that new Hongqi luxury sedan they still wanted to make. Since FAW already had the Chrysler 2.2 they didn't need any Audi engine. So here in China, Chrysler and Audi technology found each other in a Hongqi, back in the 1980's.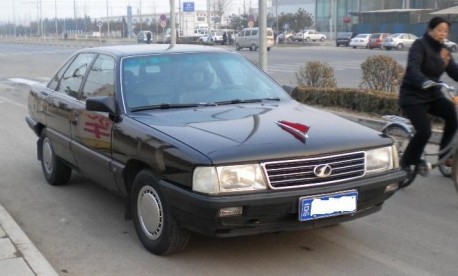 1988 FAW Hongqi CA7220. Audi body, Chrysler engine. See for some stranger Audi-Chrysler children my earlier post on the Hongqi CA1021.
Via: ChineseCars.net, Autohome, Insum.