No better way to start the day! Here we have three sweet Chinese girls dancing around in a Chery dealer in the great city of Wuhan in Hubei Province. The dealer threw a little party to celebrate the arrival of the E5 CVT and the QQ3 Sport.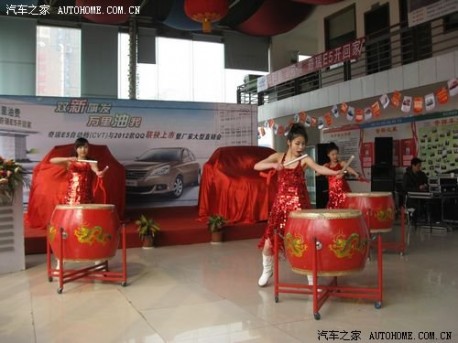 Hitting the drum while wearing kinky white boots. Something of great importance is going to happen, clearly.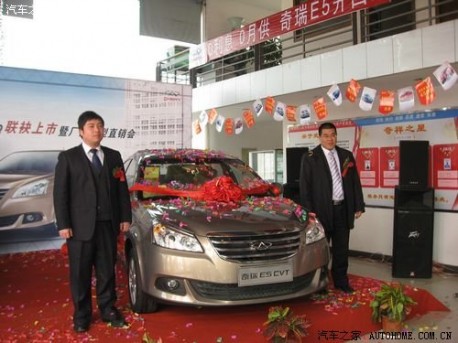 There is it! The owner (left) and the general manager with the E5 CVT. Power comes from a 2.0 with 132hp and 170nm. Price starts at 75.800 yuan and ends at 81.800 yuan.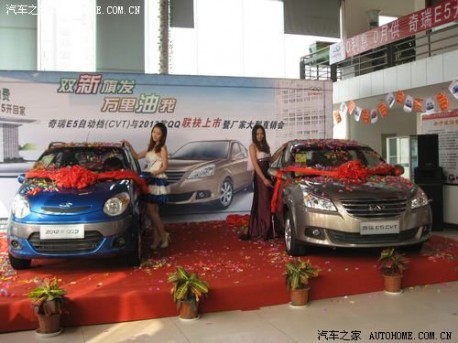 Which one would you buy?
The Chery QQ3 Sport costs between 30.900 and 50.900 yuan. Power comes from a 0.8 3-cylinder with 43kw and 78nm or a 1.0 4-cylinder with 51kw and 93nm.
Via: Autohome.