The new Audi A6L has been officially listed & priced on the China car market. Price starts at 355.000 yuan and ends at 742.600 yuan. The A6L is stretched by 10 centimeters compared to the standard A6, it is made in China by the FAW-Volkswagen joint venture.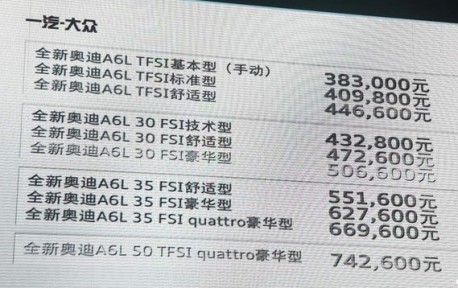 Audi has completely changed its name-suffix system in China:
The 2.0 TFSI becomes 'TFSI', the 2.5 FSI becomes 30 FSI, the 2.8 FSI becomes 35 FSI, and the 3.0 TFSI becomes 50 TFSI. All the other Audi's that are available in China, locally made and imported, will get the new names as well.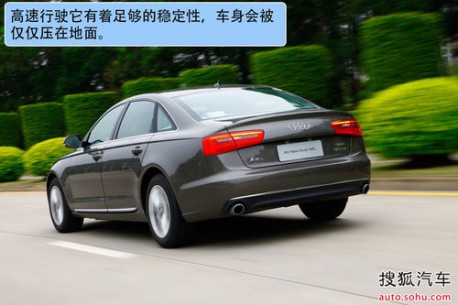 This is the third generation A6 that Audi makes in China and the second generation A6L. The standard Audi A6 is not made in China, the very sporty R and RS-versions will be imported. Standard A6′ wheelbase is 2912, the A6L is 3012. The A6L will compete with cars such as the BMW 5Li, the Mercedes-Benz E-L and the Volvo S80L, all are made in China as well.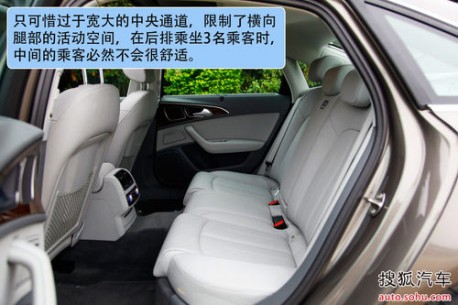 Via: Sohu.com.