Chery has been working so long on the new M16 sedan that the company decided to give it a facelift before it even hit the market. Last week saw the first pics of the updated exterior, today we have the new interior which is sexed up a lot compared to what we saw earlier.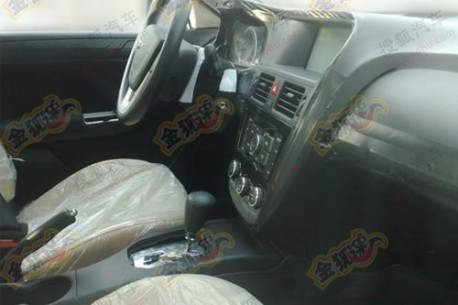 Earlier spy shot.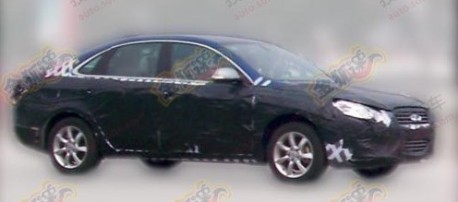 The M16 is based on the Chery A3, it will finally debut at the Beijing Auto Show next month. There will be four engines: 1.6, 1.8, 1.3 supercharged and a 1.4 turbo. Transmission: 5-speed manual, 5-speed automatic or CVT. Wheelbase is about 2700mm. Price will start around 110.000 yuan.
Via: Sohu.com.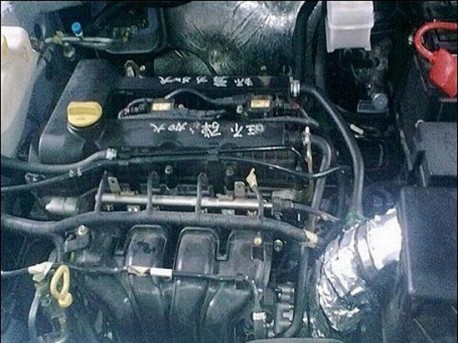 When I wrote my last article about the M16 I got me a question from a reader about the 1.3 Supercharged. This is it, still under development at the moment, development started in early 2010. It is called '1.3S' and will serve, among others, in the A3 and in the M16. Power is 95kw and 182nm, fuel consumption 7l/100km.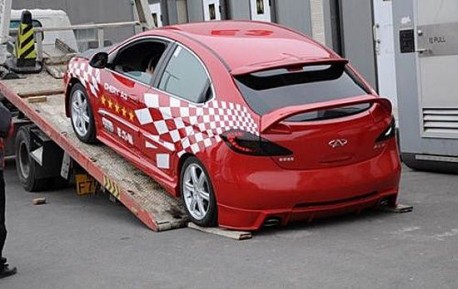 Chery showed a sporty A3 that was fitted with the 1.3S at the Beijing Auto Show in 2010.