A very massive Mercedes-Benz W140 S600, seemingly abandoned at a car market in Shanghai. This monster was the first S-class model which was available with a V12 and this S600 is just such a machine. The 6.0 liter 'M120' poops out 402hp and 580nm, good for a by that time unbelievable 240 km/h top speed.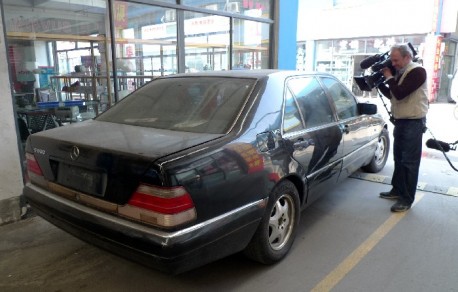 No worry about the camera man. The W140 was made from 1991 until 1998, it was also the first S-class that Mercedes-Benz officially sold in China and fortunately there are still quite a lot around. Most were sold to the government, state-owned companies and big hotels, which were usually state-owned as well.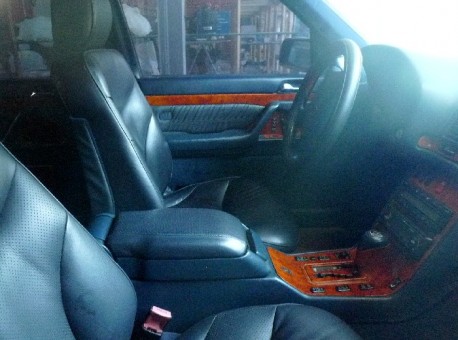 This particular car seemed lonely, covered with a thick layer of dust and clearly in need of some maintenance. But it sure wasn't beyond repair and the interior loox almost factory-fresh after all those years, see that wood shining! Well, hopefully it hits the road again soon later.