The Mercedes-Benz C63 AMG coupe and sedan have been listed & priced on the China car market. Price for the coupe ranges from 998.000 yuan to 1.348 million yuan, price for the sedan ranges from 1.048 million yuan to 1.388 million yuan. The listing was celebrated at a little party yesterday evening in Shanghai, and Mercedes-Benz invited some famous people…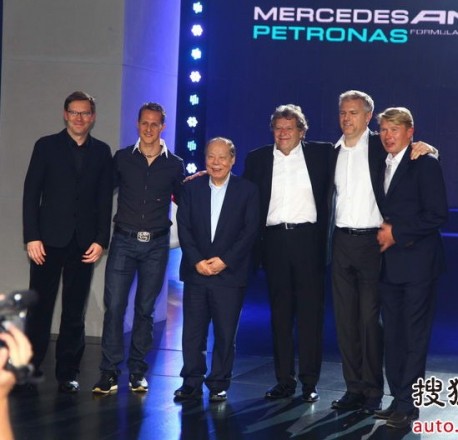 Michael Schumacher was in Shanghai anyway to crash off a track. Mika Haikkinen is a Mercedes-Benz 'ambassador' who is always present at this kinda parties, he will also be at the Beijing Auto Show later this month to unveil something. Mika was there in 2010 as well, he drove the SLS on stage with singer Beyonce. That was exciting. Dieter Zetsche was the 'host' then, so Mika climbs out of the SLS and Dieter asks: "So Mika, how waz zhe car?" And Mika says: "It is a great car." And Dieter says: "Zhank you Mika!", and Mika went off stage. I am truly looking forward for this year's event.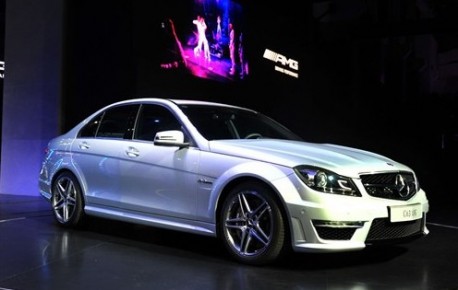 Powerrrr: AMG 6.2 V8 that poops out 457hp and 600nm, mated to a 7-speed 'MCT' transmission. Top-speed limited to 250km/h but Chinese car buyers don't dig that, so they all buy the optional 'development package' which brings top speed to a more decent 280km/h.
Via: Sohu.com.