Chang'an Automotive has released the first pic of the Chang'an Raeton, formerly known as Chang'an CD101. The Reaton is Chang'an biggest car so far, it will debut next week at the Beijing Auto Show and it will be listed on the China car market near the end of this year.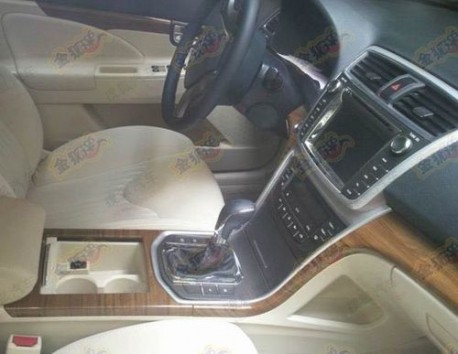 Earlier spy shots from the interior. Power comes from Chang'an's own 2.0 'JL486Q' engine, good for 152hp and 192nm. There will also be a 1.8 and a 1.8 turbo, but those engines won't be available at launch. Size: 4920/1825/1500, wheelbase is 2800.
We will have to wait for more pics to be sure but this seems a very sharp looking machine. It has a bit of Camry and a bit of Accord, but not too much.
Via: Bitauto.