BYD has released the first official pictures of the BYD Qin concept which will debut at the Beijing Auto Show next week. The Qin is a well-styled car, albeit with a messy front, that previews the next generation of large BYD sedans. Under the bonnet, this is BYD, a lotta green high-tech.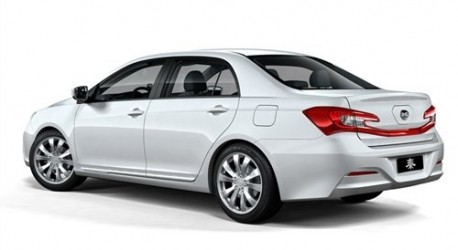 The Qin is a 'dual-mode electric vehicle', is has two ways of powering the wheels: pure electric mode (EV ) and hybrid mode (HEV). In the hybrid mode power comes from a 1.5L turbo-charged direct-injected engine, it is used mainly for recharging the battery.
The Qin is also equipped with what BYD calls 'Bi-directional inverter charging and discharging technology.' How that exactly works it yet unclear, more on that for sure at the Beijing show. BYD did already claim a 0-100km/h: 6.9 seconds.
The Qin is officially still a concept but the vehicle will eventually hit the China car market for around 150.000 yuan, with subsidies from the central and local governments.