The best spy shots so far of the production version of the Roewe E50 EV, it will debut at the Beijing Auto Show next week and it will be listed on the China car market in October. Roewe plans to make only a 1000 E50's in 2012, price without subsidies will be some 300.000 yuan.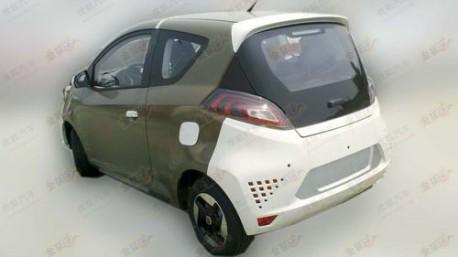 The electric motor is code-named '230TY28K', it has an output of 52kw. Fast charging takes 30 minutes for 80% power from a 16kwh lithium iron phosphate battery. Charging on 220V takes 8 hours. 0-100km/h takes 16 seconds. New numbers again on range an top speed: 190 km and 130 km/h. Earlier on we heard 180 km and 160 km/h, and before that we heard 135 km and 120 km/h. Let's wait and see what Roewe says on the Beijing show…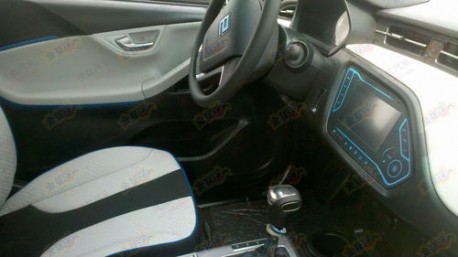 Interior very techy. Note 'E' on steering wheel, no Roewe-badge there. There will be an 'E' up front as well. Roewe might be working on a different brand, never can have enough brands, for its electric cars.
Via: Sohu.com.