Chery unveiled the @Ant concept today, 3 days before the start of the Beijing Auto Show. The two @Ants on display look very cool, but what exactly are they doing? Hm hm… Well, they are riding together. An ant is a hard-working animal, it can't do much alone but a zillion ants can move mountains. That is basically the idea behind this Chery @Ant. It can drive around all by itself but also with other @Ants.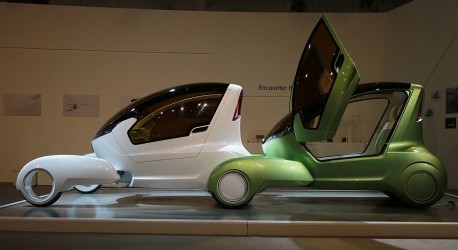 The system, Chery says, works like cloud computing. The cars can 'see' each other when they are in the same area. If the computers in each car find out both cars are going to the same destination they will connect automatically, they can connect up to ten @Ants, some ant-train indeed! Power comes from small electric engines in the rear wheels. It would be very interesting to see two @Ants making their connection, it isn't really clear to me how that would work, the front arms will have to be able to move sideways a bit, which seems a dangerous thing to do on the road.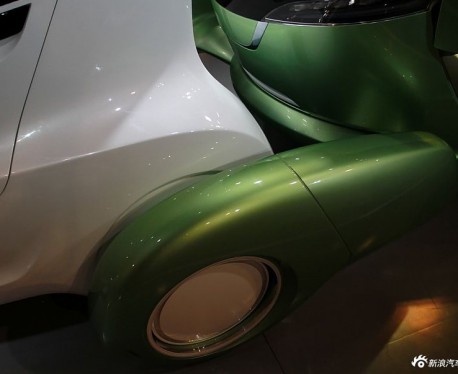 Connection mechanism.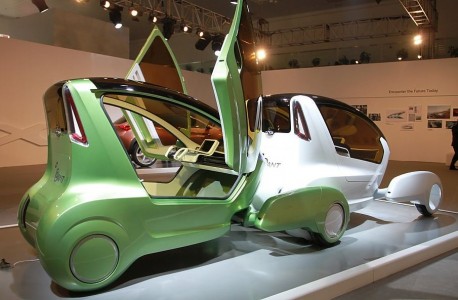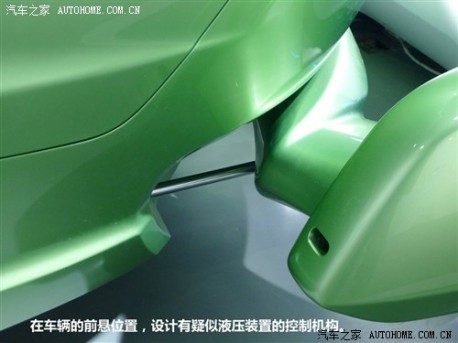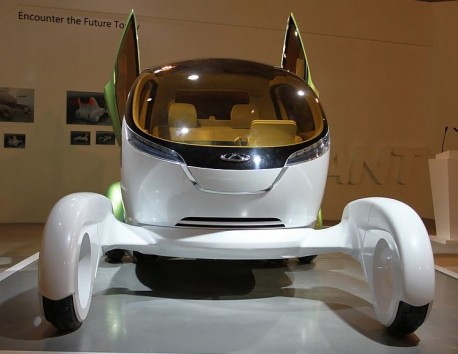 It would make a very fine electric car by one-self, like that Renault Twizy, but better.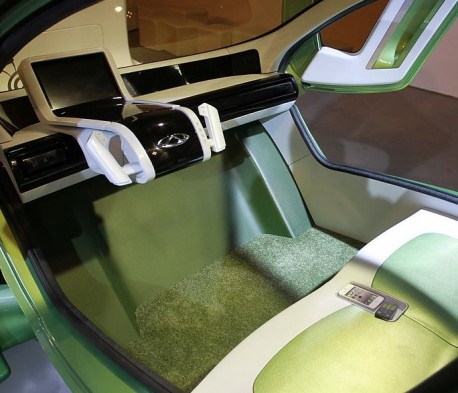 iPhone there, to cloud some @Ants.
Via: Autohome.