The Eterniti Artemis debuted today at the Beijing Auto Show. Eterniti had a classy booth outside the main exhibition hall, where it was not easy to find. Too bad because the car looks very fine. Based on the Porsche Cayenne Turbo S but with new bodywork and a very leather interior.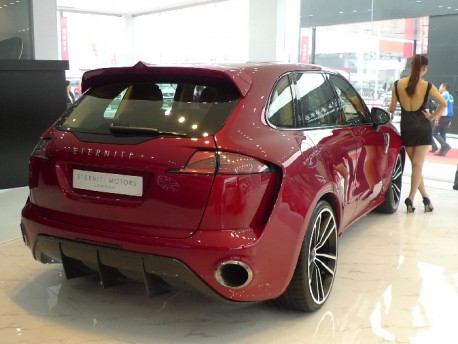 Compared to the original Eterniti Hemera that debuted at the Frankfurt Auto Show in September last year the front-fascia is completely new, and I think for the better, new name is better too. A very fine car, and fine it has to be, especially in Beijing, because Eterniti wants to sell 90% of total Artemis production on the Chinese car market. Well, I didn't exactly see many customers around… Power however, is good! Porsche 4.8 liter twin turbo V8, tuned up to 600hp and 750nm, good for exactly (claimed) 289.5 km/h (it won't do 290) and a 0-100km/h in 4.5 seconds. Tires are 23inch.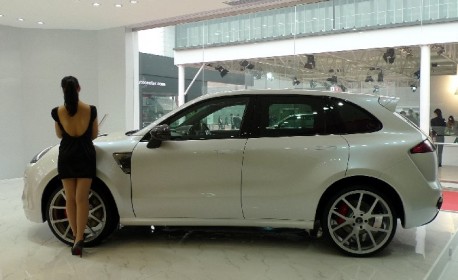 There was a white example as well, girl looked at the wall, thinking why there was a wall, at all.