One of the surprises of the Beijing Auto Show and we are positively impressed. The SouEast V6 fastback is a very well-designed car that we dare to call 'cool'. It is officially still a concept but not very far from reality, the production version will hit the Chinese car market late this year with minimal changes.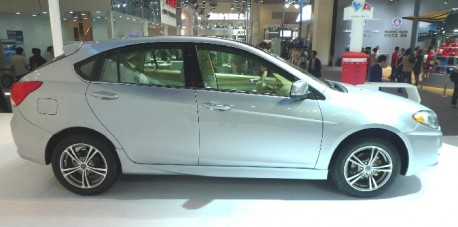 The SouEast V6 is based on the SouEast V4 concept that debuted at the 2009 Shanghai Auto Show. Power does not come from a 2.0 as earlier reported by Chinese media but from a 1.8 with 144hp and 174nm, mated to a six-speed manual or a CVT. Price yet unknown but it will be positioned above the new SouEast V5 which price will range from 80.000 to 120.000 yuan.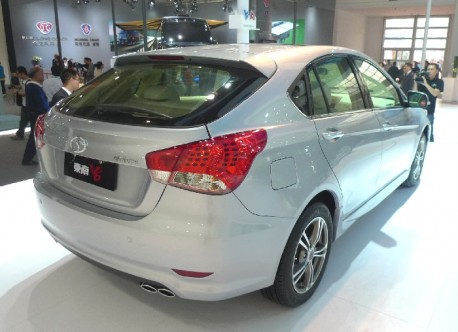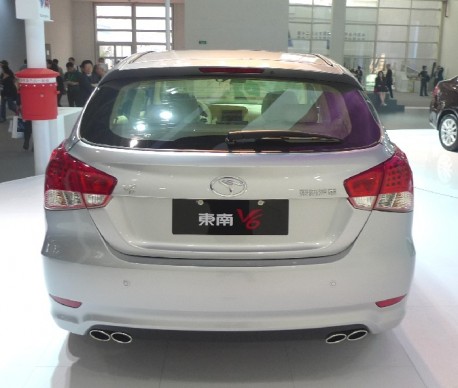 Four exhaust pipes to get the smoke out of that hot 1.8! Good. Hope the production car will have 'm.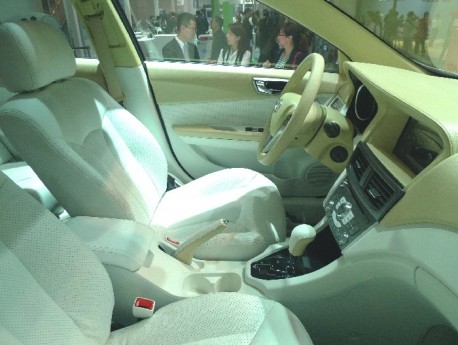 Very fine inside as well. Screen on the small side. Plushy seats and leather on top dashboard will likely disappear. Fine car, will sell, and very good for SouEast reputation in the Chinese market.