A very nice new concept car from Geely and see how that babe loves it. This is the Geely Emgrand EX6 'Super Cross', a preview of a new small-size SUV that has to hit the Chinese market in 2014 or 2015, the EX6 debuted earlier this week at the Beijing Auto Show. The fat golden grill is perfectly in line with current fashion, spiced up just a but for show. Let's have a closer look at it: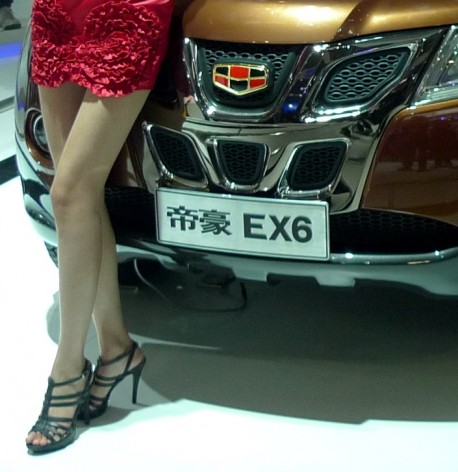 Very nice lines. Shiny, but not vulgar. Sleek lines wit some softness in 'm. Begging to be touched.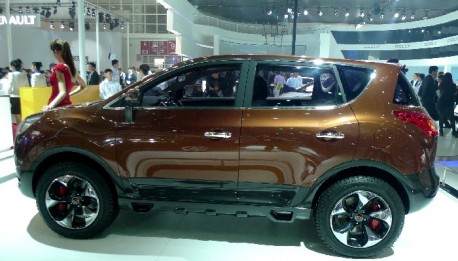 Wheel arches very good. Car loox rough, ready for the mountains. Alloys very nice, but I would like to see the door handles in black. The chrome there is just a tad too much. Size: 4120/1755/1600, wheelbase is 2461. Min ground clearance is 172mm. Engines, yez that's a plural, Geely always does that for concept cars, are a 1.5 mated to a 5-speed manual or 4-speed automatic, or Geely's hot 1.3 turbo mated to a 6-speed manual or 6-speed DCT.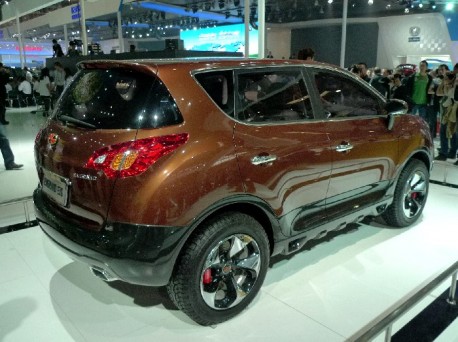 Even though this EX6 has some concept-craziness production is very likely. The Chinese market is hot for small SUV's that are slightly different than the rest. Slightly, that is, the line is thin, when an automaker goes too far sales will be minimal. Does this EX6 go to far? Sure not!