The mighty Ssangyong Chairman CW700L was listed on the China car market in February. An interesting move because up until then the large Ssangyong barge was rarely seen outside its home-country South Korea. The new Indian owners from Mahindra clearly want to push the Chairman further from shore. And is there any better place to start than in Chairman-obsessed China?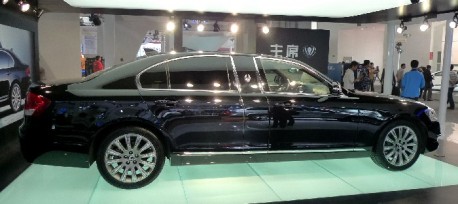 This was the first time I saw the Chairman in person, it is a huge car, measuring 5.410 meters. Price starts at 698.000 yuan, meaning it does compete with the Audi A8, Benz S and BMW 7. Power comes from a 3.6 in-line six-cylinder patrol engine that was originally sourced from Mercedes-Benz for the very first Chairman in 1997. Ssangyong has been updating the engine ever since, in the CW700L it delivers 250hp and 343nm. No V8 or V12 available, no four-wheel drive and no famous badge. The Ssangyong Chairman CW700L seems no easy sell…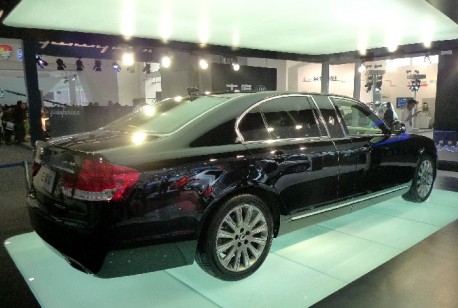 This current Chairman debuted in 2008. The present owner of Ssangyong is Mahindra, but back in 2009-2010 the majority shareholder was SAIC from China. SAIC is also the owner of the Roewe brand. In July 2010 spy shots appeared of a Roewe R95L, a rebadged and slightly reworked Ssangyong Chairman CW700L. The R95L never made it to the market, Roewe got out of Sangyoung and struck a deal with GM which resulted in the Buick Lacrosse-based Roewe 950.