Everybody has a special Dragon Edition for the Beijing Auto Show so Zotye wanted one too. This is the Zotye Z200, you guessed it, 'Dragon Edition'. It costs only 1888 yuan more than the standard Z200, which starts at 43.600 yuan. For 1800 yuan you get: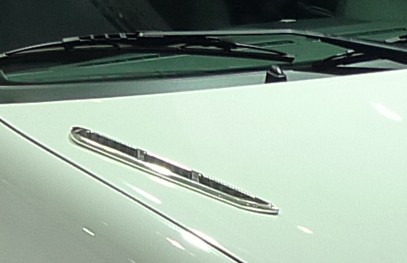 Fake air-things on the bonnet.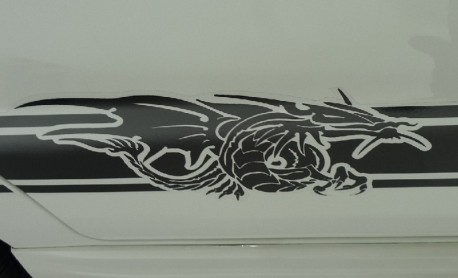 Black-dragon stickers on the doors.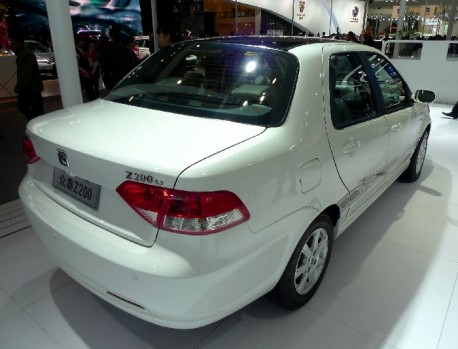 The Z200 is based on the Fiat Siena, Fiat sold the platforms for the Siena sedan and Palio hatchback to Zotye back in 2008. Both Fiats were made in China until 2007 by the Nanjing-Fiat joint venture. Things didn't work out well and Fiat pulled out. Fiat stayed out until last year when it agreed a new joint-venture with Guangzhou Auto, called Guangzhou-Fiat. Their first car is the new Fiat Viaggio.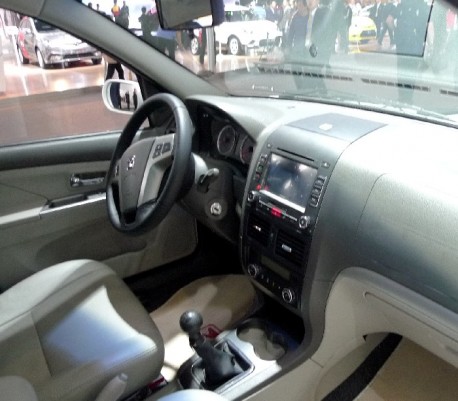 Zotye in the meantime 'developed' the Siena and Palio into the Z200 and Z200HB. Fiat didn't sell any engines to Zotye so they went to Mitsubishi and bought a 1.3 with 65kw and 115nm and a 1.5 with 88kw and 147nm. The Z200 and Z200HB were finally listed on the China car market in May 2011. Sales have been minimal at best and I am not very sure the Dragon Edition can change that…