Here we have a fine red Chery QQ3 with a Transformer badge on the bonnet, it is an Autobot so fortunately this QQ3 is on the good side. But is it?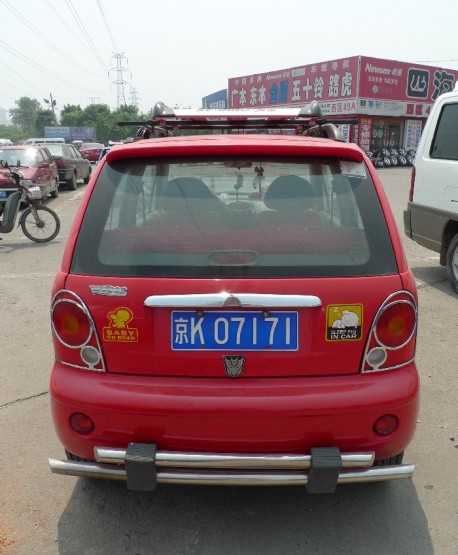 Things get confusing however at the back where it is a Decepticon. Does that mean it can change from good to bad and back? The Transformers movies are very popular in China, many cars wear badges like these. A sticker costs as little as 10 yuan, a badge like on these pics some 30.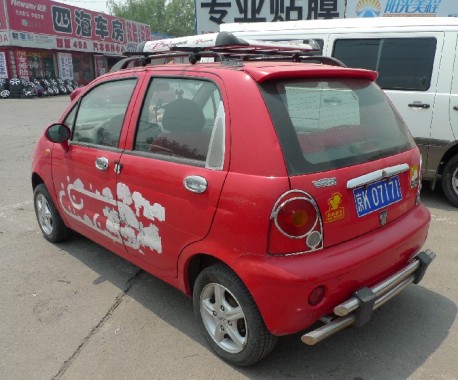 The QQ3 is further sexed up with bull-bars on both ends, chrome around the lights, chrome door-handles, strange stickers on the sides and a roof rack.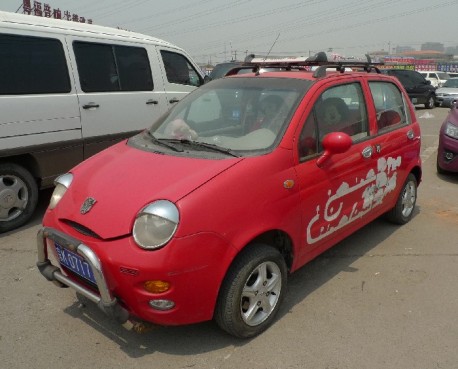 A very cool car indeed, still, it seems the owner is dreaming about another vehicle: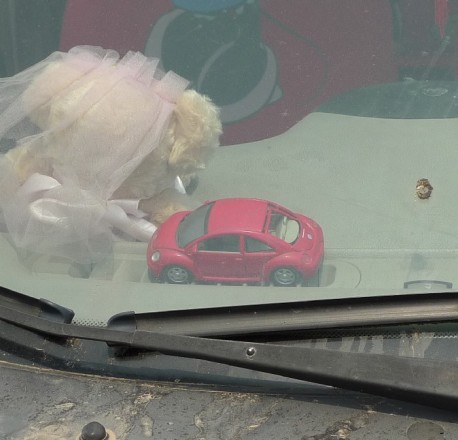 A Volkswagen New Beetle. Oh no.