We might be looking at a new trend here! This is the third black & white car we see in China in a short time, earlier on we had two black & white Audi's. Today we have a matte-black & white wrapped Toyota Reiz, a sporty rear-wheel drive sedan that is made in China by the FAW-Toyota joint venture.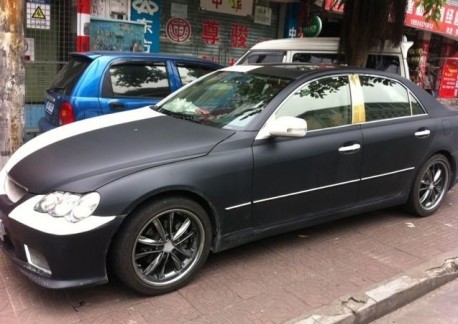 This crazy Reiz was seen in the great city of Dongguan in Guangdong Province. A very neat job done with contrast-contrasting colors around the head lights, and even the mirrors are black and white! This kinda attention for details we like very mucho. The Reiz is further sexed up by shiny alloys, a body kit and some extra chrome on the B-pillar.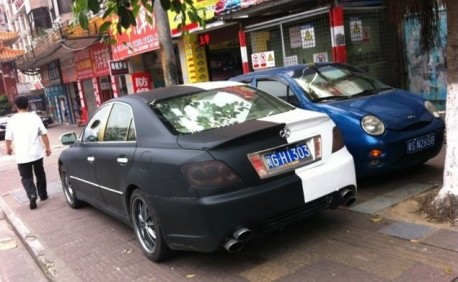 Lexus-like twin exhaust pipes very sporty. Price of the Reiz in China  starts at 209.800 yuan and ends at 326.800 yuan. Engines: 2.5 V6 and 3.0 V6.