Seen in a Beijing residential neighborhood, this fine Volvo 940 GL. It clearly wasn't used for a while and an old woman walking her dog asked me whether it was mine. 'I wish' I said because this boxy 940 is beautiful in its very own way. The 940 was made from 1990 until 1998, this particular car is the facelifted model which was made from 1994 until 1998.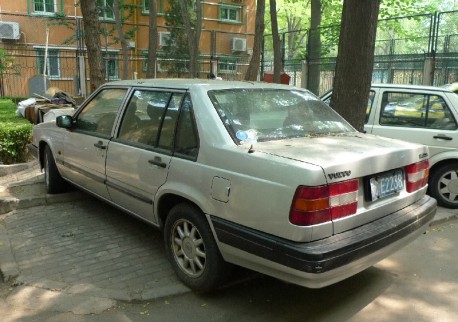 The Volvo 940 was never officially imported into China so how it got here in Beijing isn't sure. It could be an ex-diplomatic car or it could be an ex-foreign company car. Foreign-registered companies were allowed to import their own cars in the 1980′s and early 1990′s. The silver car looked dirty but seemed otherwise in perfect shape, it had an 2012 insurance sticker on the window so somebody takes care of it. The 940 GL was powered by a 2.3 liter patrol 4-cylinder that pooped out 135hp and that was just enough for the big and heavy Volvo.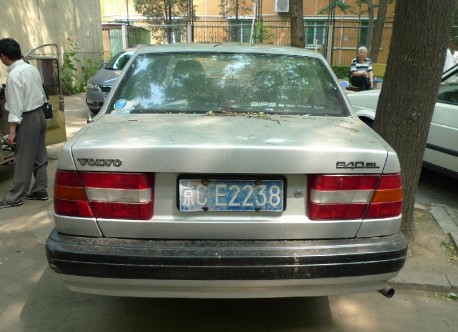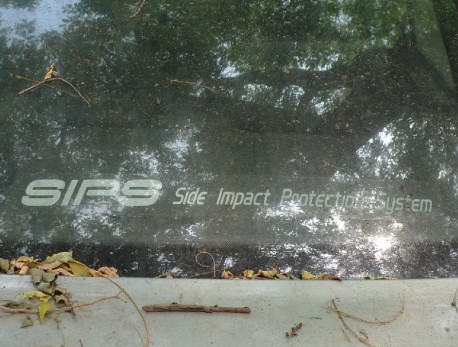 The SIPS safety system was introduced in 1991 and Volvo was still proud of it in 1994. For more on SIPS see Wikipedia.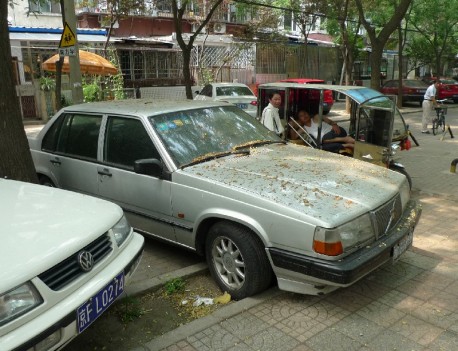 Beijing is full wit this sorta neighborhood. Small streets, small shops and a lot of old people hanging around on the streets in summer. Usually quiet and friendly places where people know, and watch, each other. Houses are max 4 stories high and were built in the 1980's when very few people had cars, and therefore there are very few parking places. Nowadays people own cars by the zillions so cars are parked all over.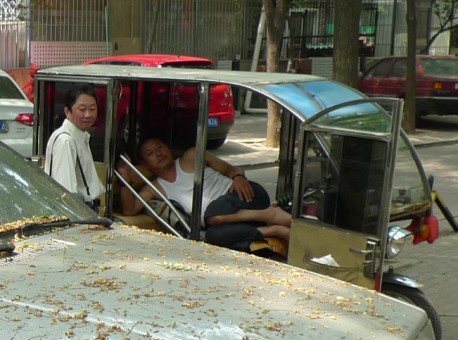 Man in three-wheeler takes it easy.