New spy shots from the facelifted Toyota Crown, a car that sells so poorly one could easily forget about it completely. Toyota wants the facelifted Crown to do better and is therefore aiming at the young. Toyota will launch a special China-only Crown Sport to attract new buyers. At the same time however Toyota is dropping the mighty 4.3 V8, which might just be the most attractive engine for those young horse-power hungry maniacs.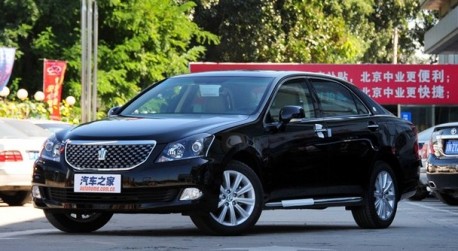 Current Crown, made in China by the FAW-Toyota joint venture. Price starts at 328.500 yuan and ends at 899.600 yuan. Engines: 2.5 V6, 3.0 V6 and the 4.3 V8 which will be killed. Both V-sixes will continue. The facelifted Toyota Crown is expected to hit the market before the end of this year.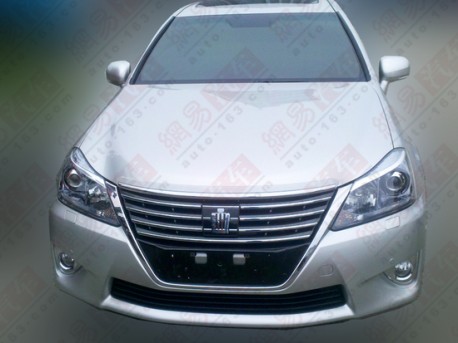 A grill can always be bigger, the Chinese market likes 'em as big as possible, so Toyota gives.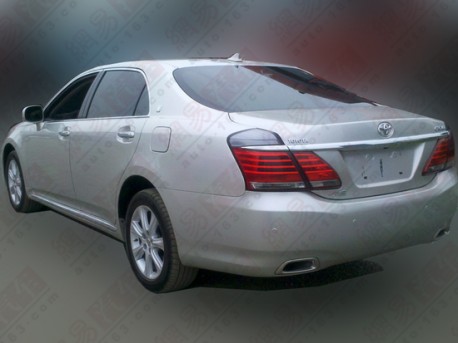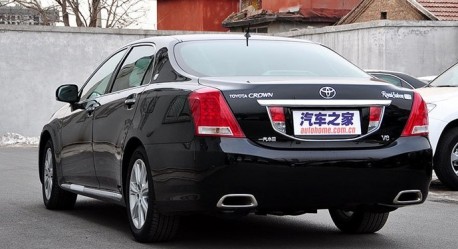 This is the V8, that will die. Why not make it a bloody hybrid? Or a 'Crown EV'. Sad times, coming.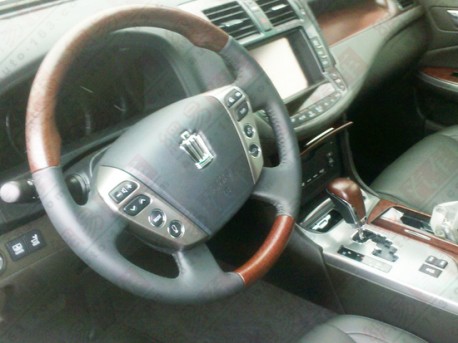 Interior basically unchanged.
Via: 163.