New pictures from the China-made Ford Kuga, likely a pre-production car. Full production of the Kuga at the Chang'an-Ford joint venture will start in November and it will be launched in early 2013. The Kuga is only Ford's first locally made SUV and will have to compete against the very popular Volkswagen Tiguan.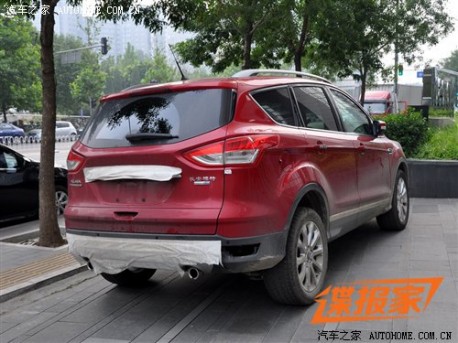 Chinese name will be 翼虎, Yihu, best translated as 'Escape', which is also the name used in the US. There will be two engines available: 1.6 GTDI and 2.0 GTDI, mated to a six-speed tiptronic. Ford will not offer a manual, at least not at launch, but might do so later to create a cheaper entry-level model. Ford will offer both 4×4 and 4×2 on the Chinese market but the brand seems to focus on the most luxurious versions like the Ghia we saw earlier.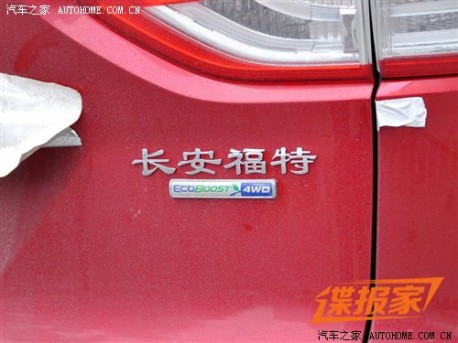 Whether this is wise is the question, price matters a lot in China, especially in this segment. A cheap budget-conscious base model would seem to be a good idea. But heck this is Ford, for many years kinda scared of making money in China and that I guess doesn't change overnight.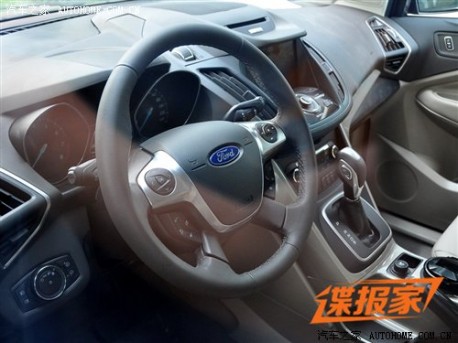 Via: Autohome.