A very gray Wednesday morning here in Beijing, time for a car in style! Here we have a fantastic matte-black Mercedes S500 W220 S-class, a car highly unusual in this color but it doesn't do the big S bad. On the contrary, the W220's somewhat fuzzy lines are now neatly covered by stealth, note the blacked-out head lights for extra secrecy at night.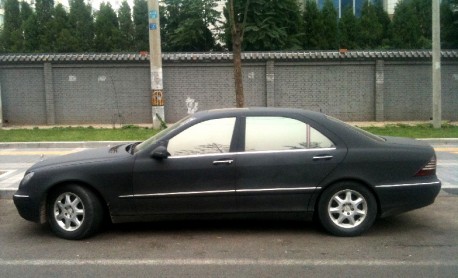 The W220 S-class was made from 1999 until 2006. It was available with many engines ranging from a 2.8 V6 to a 6.0 V12. This particular matte-black Benz, seen on a parking lot near my home in the capita, is a S500 which was powered by a 5.0 V8 pooping out 306hp.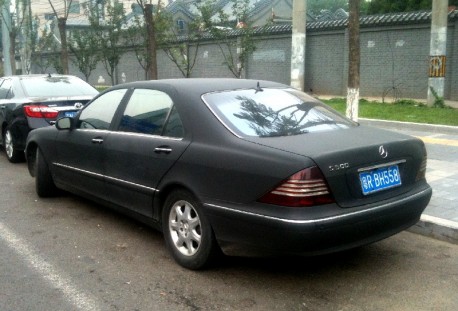 Well, matte-black and all, but you can't hide a big Benz in Beijing!