Spy Shots of the production version of the Youngman-Lotus T5 SUV. The T5 debuted as a concept on the Beijing Auto Show in April and the production version loox for 99% the same. The uncamouflaged car is the top-spec T5, and spies also snapped some pics of a camouflaged basic T5.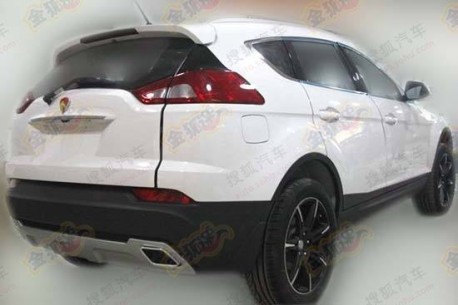 The production version of the Youngman-Lotus T5 is expected to debut at the Guangzhou Auto Show in November and it will be launched on the China auto market in early 2013. Price will start around 100.000 yuan for the base version.
Some confusing news about the engines. When the T5 debuted in April Chinese press said it would be powered by rather old 1.8 and 2.0 engines and that Youngman was working on a 1.5 turbo. New reports however indicate the T5 will be powered by a 1.6. We'll keep an eye on developments…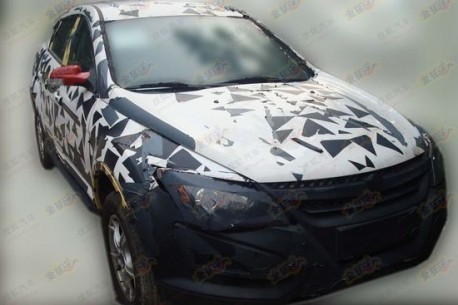 This is tghe basic version. It comes without the roof rack, less shiny alloys and different mirrors.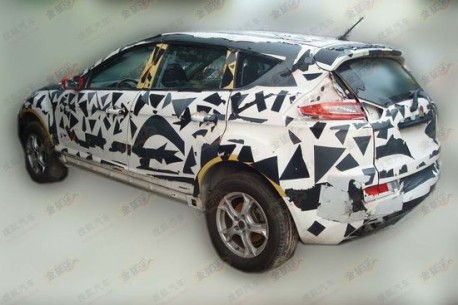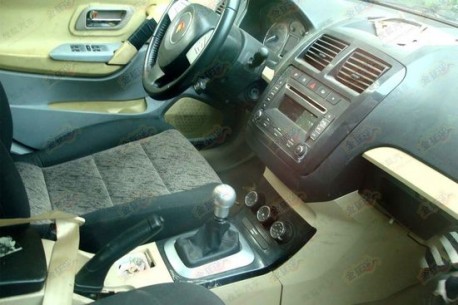 Manual gearbox, the top-spec T5 will get an automatic. No pop-up screen. Compare with interior concept car: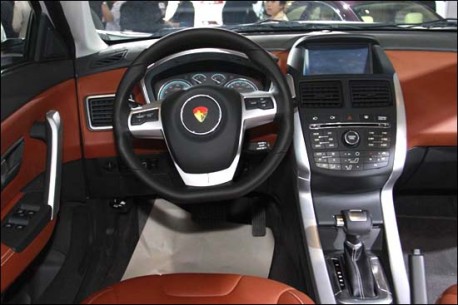 Via: Sohu.com.