Here we have very funky Volkswagen Golf in baby blue and some pink, seen near a medium-sized dental hospital in Beijing. Pink is tastefully applied on the logo, the windscreen wipers, the mirrors, the door handles and the fuel cap. Smurf seems to have the engine tuned engine too, check those tubes behind the front spoiler, that must be a hell of an intercooler!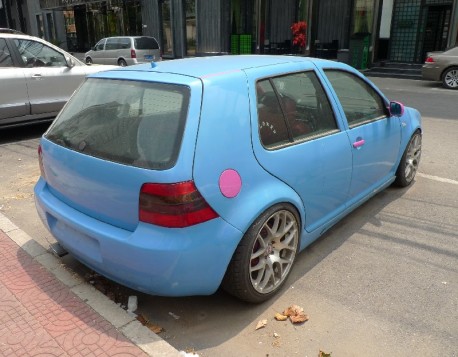 Very big and very low wheels, good far racing, and shiny alloys, good to get the babes. Brilliant thing is that this Golf is actually a four-door, but the rear door-handles are completely gone. Good work. Note another tiny bit of pink above the C-pillar. The Volkwagen Golf is made in China by the FAW-Volkswagen joint venture, priced from 119.580 yuan to 235.800 yuan. It isn't very poplular because for that money many bigger sedans are available, including offerings from Volkswagen itself.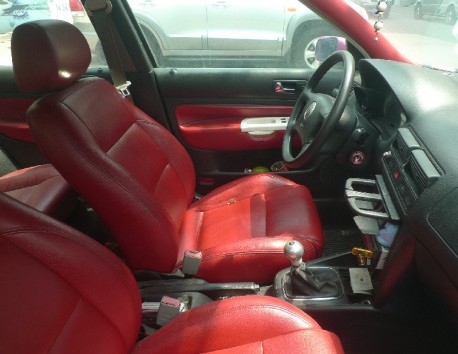 Interior very good! Red leather and a metal gear knob on the five-speed manual. Radio seems to have some problem, and it could use some cleaning. Otherwizzze, spot on.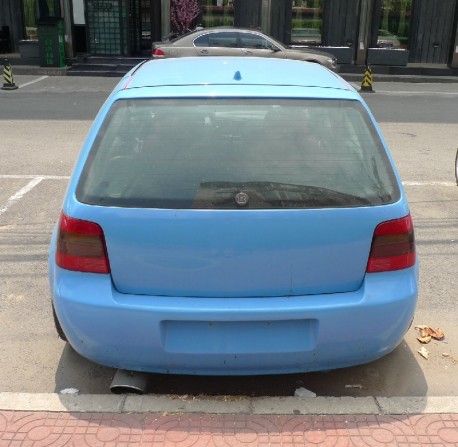 No pink at the back, not even a license plate; blue indeed, must be blue. Big exhaust pipe on the right, almost hit the sidewalk, the owner better be careful.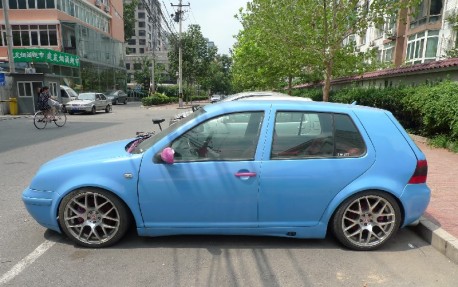 Side skirt has a kinda weird little air vent under the passenger door. Didn't seem to have any use and does not look cool. Alloys are brilliant.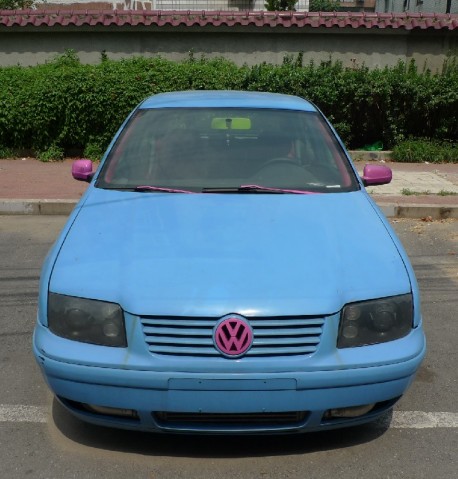 How subtle that bit of pink on the wipers. I wonder who made that up, and why…