The Skoda Octavia Greenline-2 has been launched on the Chinese auto market, all penguins in the zoo will be happy because this Octavia only drinks 5 liter patrol per 100 kilometer. Customers however will be less happy. The Octavia Greenline-2 costs 166.600 yuan while the normal Octavia is priced between 117.300 yuan and 180.800 yuan.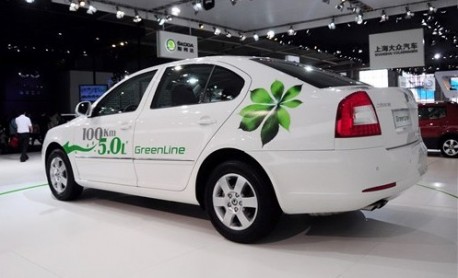 The 1.8 TSI costs a little bit over 170.000 yuan, while the Greenline-2 is powered by a small 1.4 TSI. A hard sell indeed. The green stuff includes start & stop technology, a brake energy recovery system and low profile tires.
Environmentally-minded cars haven't become a success in China yet. Chinese car buyers however are worried about rising fuel prices, which might help the green bees in the future. The Skoda Octavia is made in China by the Shanghai-Volkswagen joint venture.
Via: Autohome.