The new Dongfeng-Nissan Venucia R50 debuted today at the Chengdu Auto Show in China. month. Venucia is a sub-brand of the Dongfeng-Nissan joint venture, aimed at making cheap cars and cheap electric cars. The R50 is the second Venucia after the Venucia D50, which was launched in early May and is based on the old Nissan Tiida sedan, the R50 is based on the old Tiida hatchback.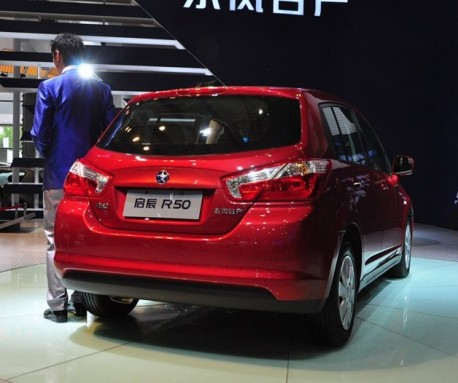 Both cars share the same engine, a Nissan 1.6 with 116hp and 153nm, mated to a 5-speed manual or a 4-speed automatic. Price for the Venucia R50 will range from 60.000 to 80.000 yuan, it will be launched on the China car market on September 8. The D50 is doing surprisingly well, it seems Chinese car buyers don't mind drivind a slightly older car when it comes cheap.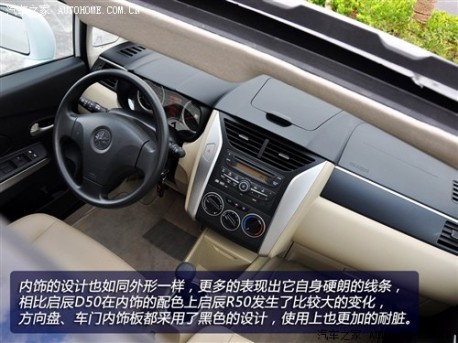 Dash is 100% Tiida, just like the rest of the car. Changing the grille and badges, this Venucia was developed for next to nothing.
Via: Autohome.