For killing all and everything. This is the Norinco 8M Infantry Fighting Vehicle (IFV), very armored and very dangerous. I first met it on an police equipment exhibition in Shanghai where it was parked inside a hall surrounded by all kinda crap so I never got a good shot. Fortunately I met the monster again at a rescue equipment exhibition in Beijing.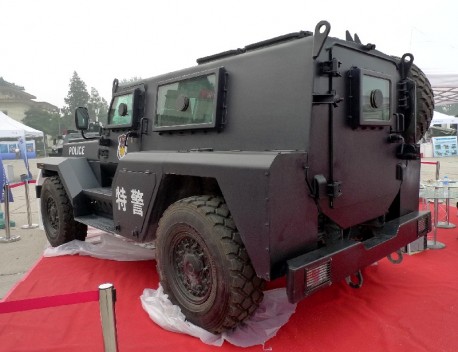 The Norinco 8M is made by Inner Mongolia First Machinery Group Corporation (web), a subsidiary of Norinco.The company is based in Baotou in Inner Mongolia Province. The 8M is designed for paramilitary police, anti-riot police, SWAT and counter terrorism units.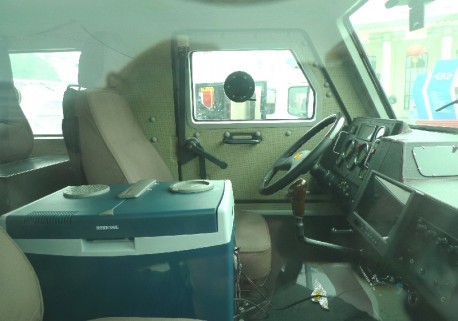 Note loophole on drivers side, unusual. Gear lever pops from somewhere under the dash. Large screen fitted on the center console. The Norinco 8M IFV is powered by a Cummins QSB 5.9 liter diesel engine, made in China by the Dongfeng-Cummins joint venture that makes heavy engines for Dongfeng-branded trucks and a whole range of army vehicles. The design of all engines is American.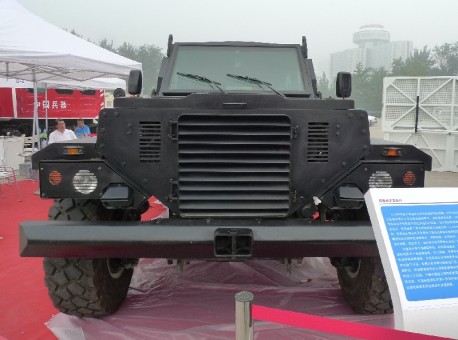 The engine poops out 281hp and a very decent 1000nm, mated to a six-speed automated manual. Top speed on the road is 120km/h. It can seat 8 and can be equipped with various kinda weapons such as a twin-barrel 8mm machine gun, smoke grenade launchers and even a water gun. That I guess will mean you need a water tank which means you can't carry 8 anymore. Better install that twin barrel! Size: 5292/2440/2417, wheelbase is 3360. Empty weight: 8000kg. Payload: 2500kg.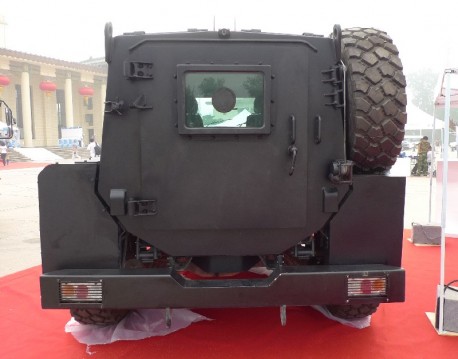 Spare wheel seems an easy hit. Otherwise, a mighty killing machine!