Big crash in the great city of Zhanjiang in Guangdong Province. A Honda CR-V hit a Maserati GT full in the flank at high speed. The Maserati was severely damaged but is reparable, the CR-V however was declared dead. Fortunately no human beings got seriously hurt, although the Honda driver was taken to a hospital.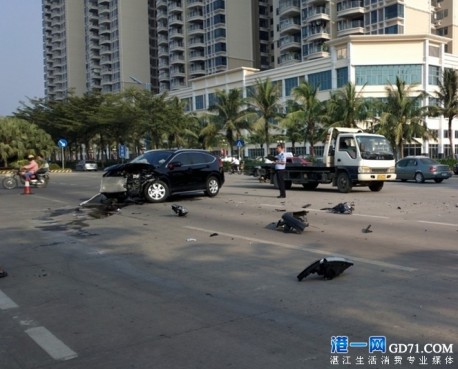 Police is investigating the cause of the accident, which happened at a crossroads without traffic lights. The Maserati driver has a problem no matter who is to blame; the GT doesn't have license plates which means the insurance won't cover anything, and sure driving without plates is very illegal in China.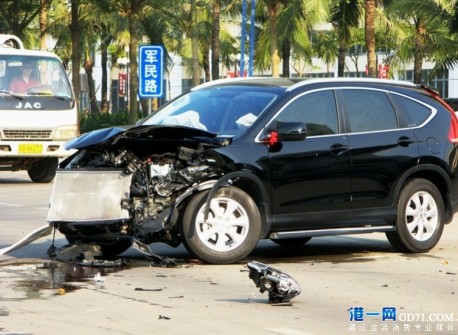 The Honda CR-V is made in China by the Dongfeng-Honda joint venture.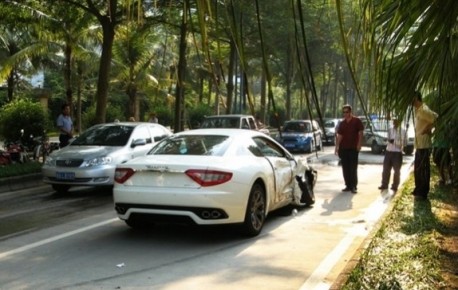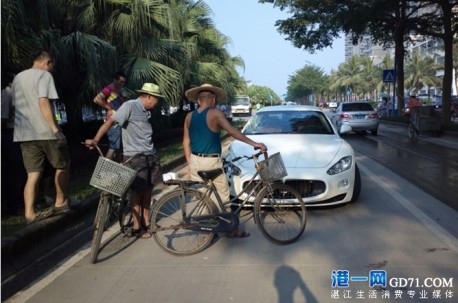 Locals (with hats) having their day of the year.
Via: GD71.com.