A rainy and cold Saturday in Beijing, time for some hotness from down south! Here we have a pretty lady with a big bad snake, dancing around the Chang'an booth on the very local Guiyang Auto Show in the great city of Guiyang in Guizhou Province. Click on Pics for Bigs™. NSFW!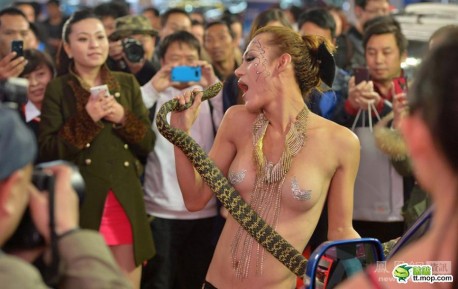 There has been a lotta buzz in Chinese media about how much flesh is tolerable on auto shows. The discussion started after horrible happenings at the Beijing Auto Show in April and was recently heated up again after similar disgracing stunts during the Chengdu Auto Show. Then Haikou did a body paint thing, but they said it was art, and the organization got away with just a warning.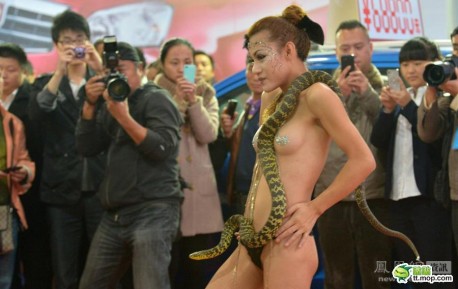 Guiyang could say this is a local tradition, which is kinda truth, the natives from the mountains like to hang around with snakes and such, but they are usually not naked when they do. Well, that than can be called 'the artists interpretation' and we say art it is!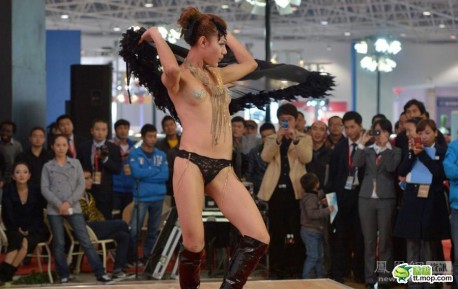 Rain dance… Local crowd takes the pics but doesn't seem shocked, heck, they do even crazier things in shopping centers!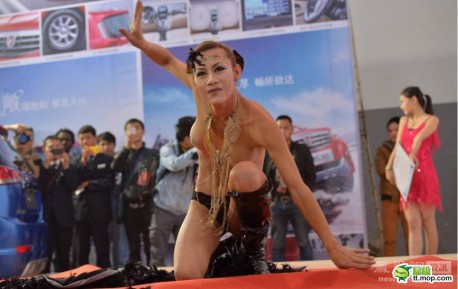 Attack mode. New Chang'an CS35 SUV on the backdrop in the background.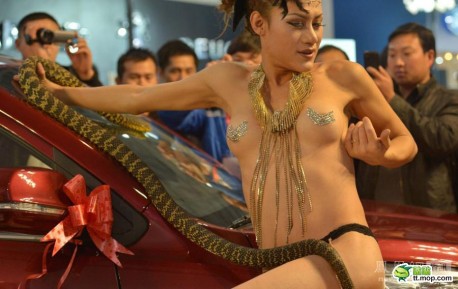 That is the new CS35.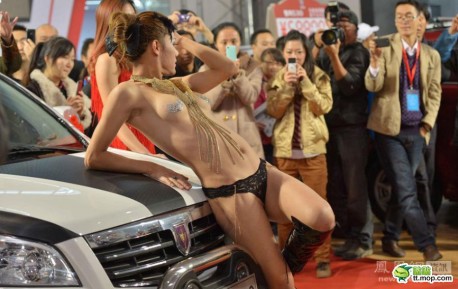 Well, a great idea. Next auto show will have tigers I hope.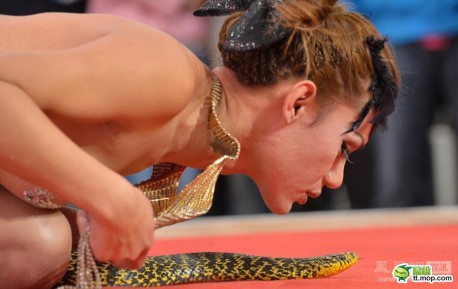 Kiss kiss, goodbye!