There has been a lotta buzz in Chinese media about how much flesh is tolerable on auto shows. The discussion started after horrible happenings at the Beijing Auto Show in April and was recently heated up again after similar disgracing stunts during the Chengdu Auto Show.
Well then, things might get really hot now with these fine girls from the local Haikou Auto Show in the great city of Haikou on the always sunny Hainan Island (not to be confused with the much bigger Hainan Auto Show, on the same island, but in the great city of Sanya). Organizers of the show called it 'art', as in body paint, but authorities weren't that stupid and the show got a stern warning…
With reason? Let's see (NSFW in various countries) (Click on Pics for Bigs©):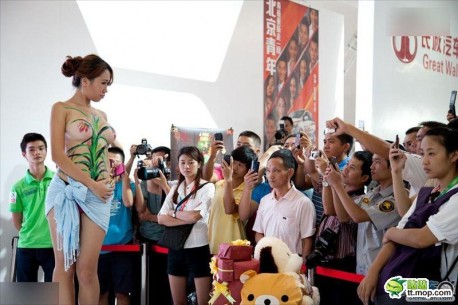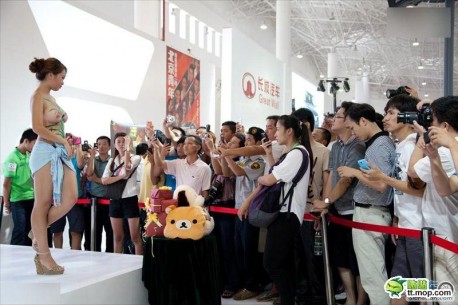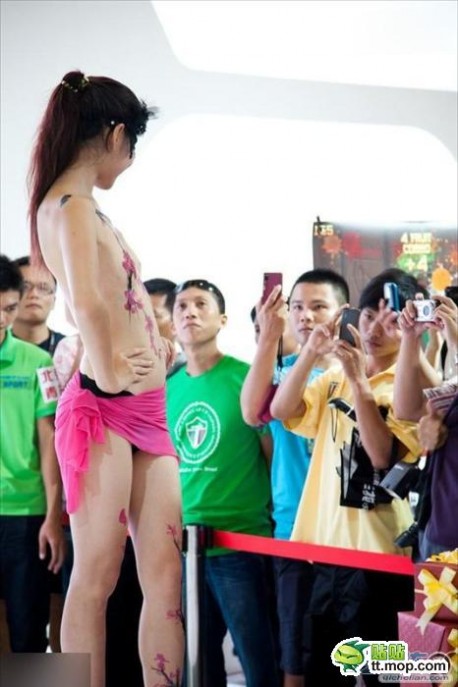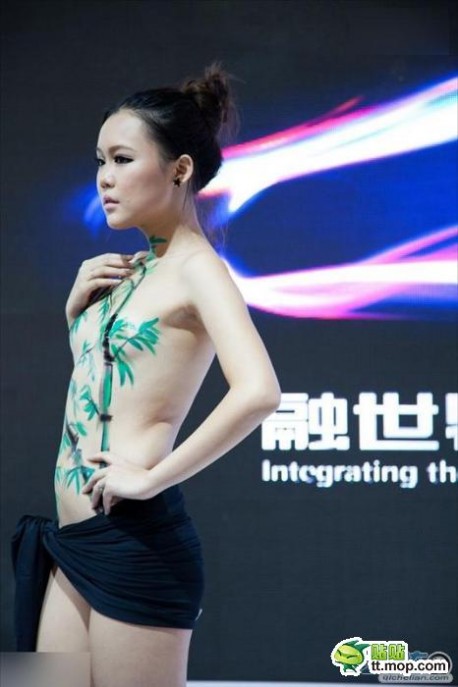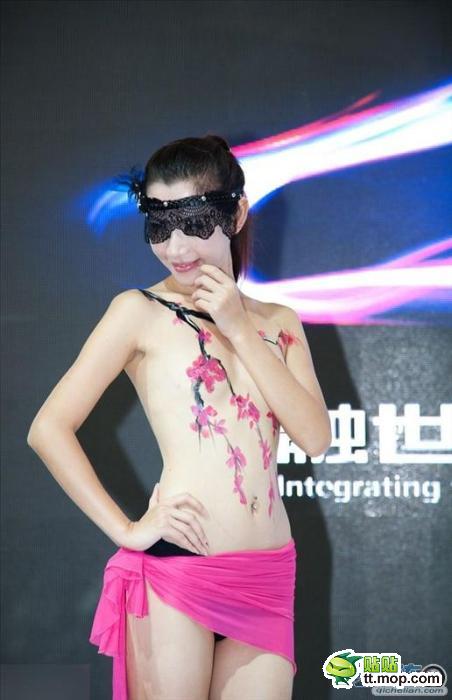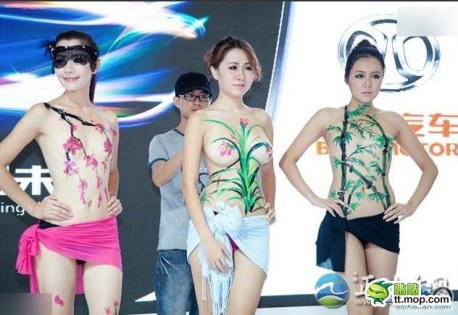 Via: MOP.