Foton Motor, s subsidiary of BAIC that makes trucks and other commercial vehicles,  is working on a new big-sized SUV, based on the Foton Tunland pickup truck. The SUV is code named U201 and will be launched on the Chinese auto market late next year.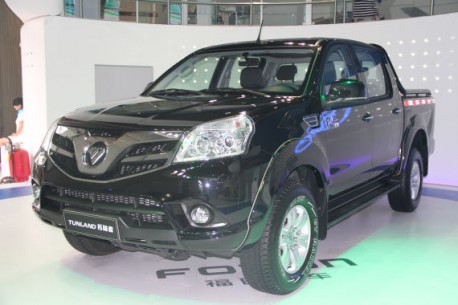 The Foton Tunland was launched earlier this year, price ranges from 137.000 yuan to 148.800 yuan. Power comes from a Cummins 2.8 liter turbo diesel with 130hp and 360nm, mated to a 5-speed manual. The SUV will also be available with a 2.0 four-cylinder turbo petrol engine for sales in the cities where diesels are mostly forbidden for passenger cars. Price for the SUV, which according to Chinese sources will be very luxurious, will start around 170.000 yuan.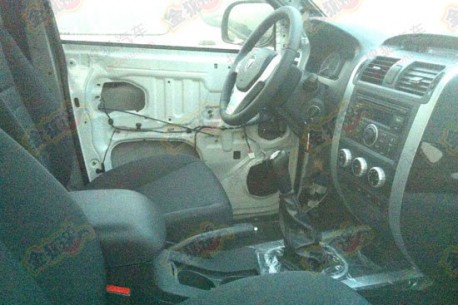 Dashboard as in Tunland. An automatic gearbox will help sales too but it is yet unclear whether Foton has one that fits in the Tunland/U201.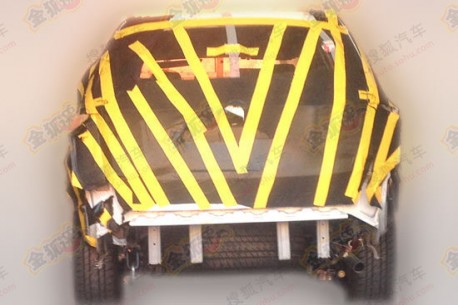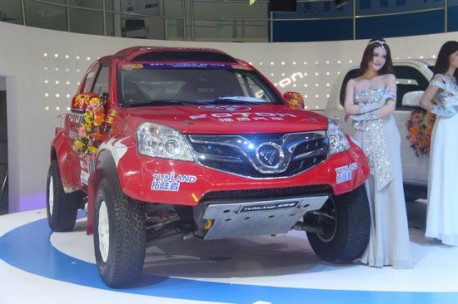 Rally monster based on Tunland, has some 180hp, competes in local Chinese 4×4 events (babe on the right is Foton's star driver).
Via: Sohu.