Here we have a nice second hand car, currently on sale in Beijing. This is a Citroen Fukang, based on the first-gen Citroen ZX, made in China by the Dongfeng-PSA joint venture. The vehicle is sexed up quite a bit with a fine yellow paint job and a gigantic body kit.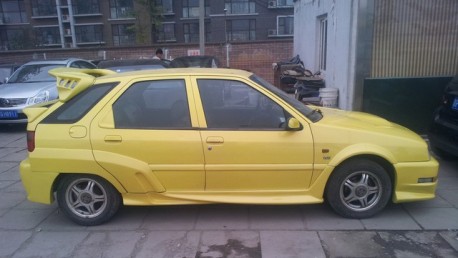 This particular vehicle was made in 2001 and is powered by a 1.6 liter four-cylinder. The body kit is simply outrageous, especially at the back. The panels over the rear door are brilliantly designed, and check that wing on top of the rear window!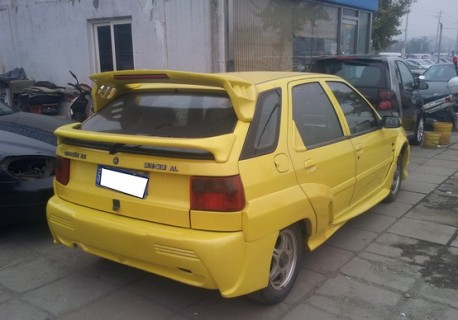 Another wing just below the window for good measure. Some extra plastic under the bumper, made to look like a diffuser. Rear wheels look awfully small in this set up, bit bigger ones clearly won't fit. Alloys could be a bit more shiny! The vehicle can be bought at a second hand dealer in Beijing for only 28.000 yuan. It has 68.000km on the clock and is fully insured for 2013.