Here we have a very flashy Mercedes-Benz E-Class Coupe seen in the great city of Shenzhen by reader & serial spotter Josh F., thank you for the pictures! The big Coupe is painted in a very special blue paint, made shiny with millions of miniscule glittering crystals.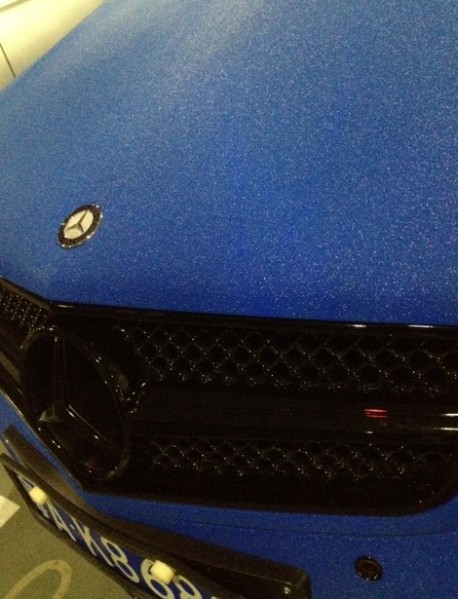 In close up. The stuff loox brilliant at night, especially in bar streets with light coming from all over. The Mercedes-Benz E-Class Coupe is imported into China, price starts starts a steep 618.000 yuan. The stretched Mercedes-Benz E-L is made in China by the Beijing-Benz joint venture. The Coupe model is still a rare vehicle in China since most Chinese car buyers don't see why they should pay more for a smaller car with the same engine. And a point they have!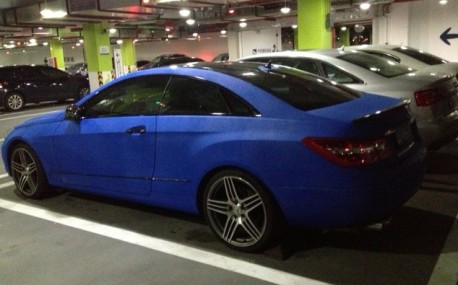 Black roof for contrast, big low profile tires and beautiful AMG 5-spoke alloys. Great automachine!