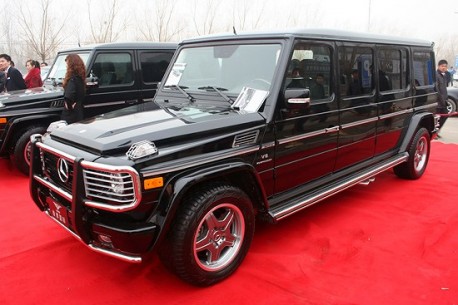 China loves the Mercedes-Benz G-Class and China loves big fast limousines. There is money to be made! This is the ACE G55 AMG Limo, based on the Mercedes-Benz G55 and stretched by one meter in the middle to create a super-luxurious off-road experience, that is, if the bumps are not too steep. The ACE G55 Limo is made by a mad Japanese company called Rokkey.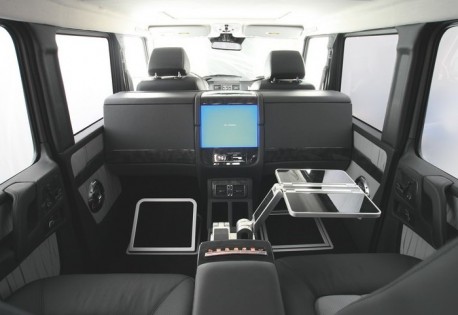 The ACE G55 AMG Limo comes exclusively in piano black paint. The interior comes with two captain seats, a full mobile-office communication system, big flatscreen televisions and a 16-speaker auodi system. Everything you see is made of leather or real wood. Customers can order a sliding panel behind the front seats so they can chat with the babes without the driver listening in. The engine is unchanged, a monster 5.5 liter V8 with 517hp. Price for all this pretty: 3 million yuan or 480.000 USD.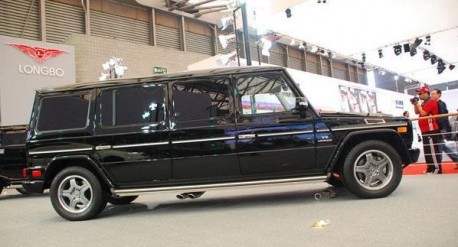 Exhaust pipes look a bit weird in the middle. Otherwise, a brilliant car.