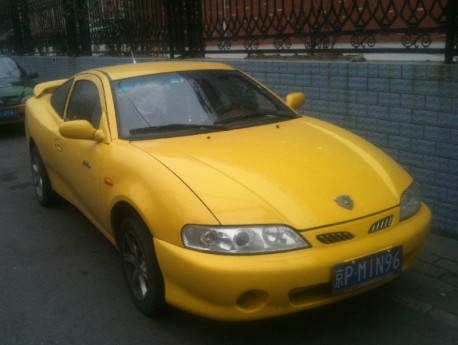 Mellow yellow on a late Friday night in Beijing. A good time for a banana Geely Meirenbao, seen on a street not far from my home in Beijing. I pass by this particular street every day and this was the first time I met the Meirenbao there, so it must be a guest then. Well, welcome very much!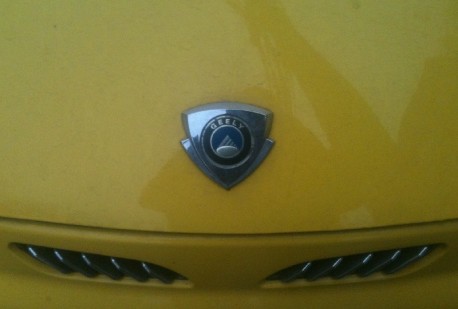 The Meirenbao, translated by Geely at the time as 'Beauty Leopard', better translated as 'Beautiful Leopard', was China's very first self developed sports car. The Geely Meirenbao arrived in 2003 and continued until 2006. This yellow example in Beijing is a very early car, visible by the Geely-themed logo on the bonnet, which was replaced with a hipper Leopard-thing on later cars.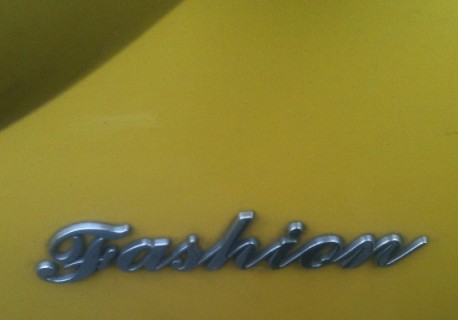 The first generation Meirenbao came with questionable English-language logos, like 'Fashion' on the door. This, and the tiny 85hp 1.3 liter four cylinder engine, sadly made sure the Meiranbao never became very popular under young male buyers, which indeed was its primary target group.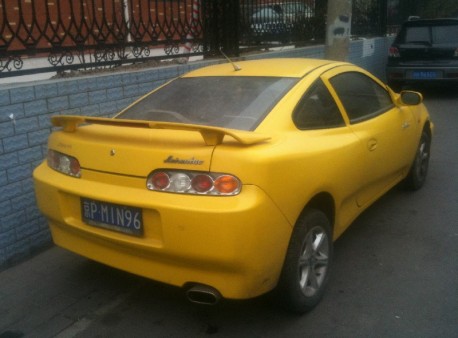 Geely and other Chinese automakers are often accused of copying foreign design. Now, you can say loads of bad things about the Meirenbao, which we never will, but a copy it was not! Wing, quadruple lamps and oval exhaust pipe were all standard. Price for all this pretty started around 110.000 yuan in 2003, not that much money for China's first sportsmachine! Perfect second hand examples go for only 50.000 today…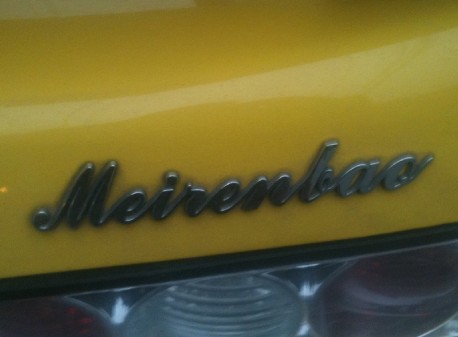 The Meirenbao, a time of innocent craziness has gone… Nowadays in 2012 where the Chinese car market is crowded to the max, Geely sadly can't afford even to think about a new sportscar anymore. It all has to be, SUV!