Here we have a very fine and very red first generation Geely Meirenbao, translated & better known as the Geely Beauty Leopard outside China. The first gen Meirenbao debuted on the Chinese car market in 2003, priced around 110.000 yuan. Power came from a tiny 1.3 that pooped out 85hp, still good for a claimed 180 km/h top speed. The Meirenbao was advertised as 'China's first domestic sportscar', which it was.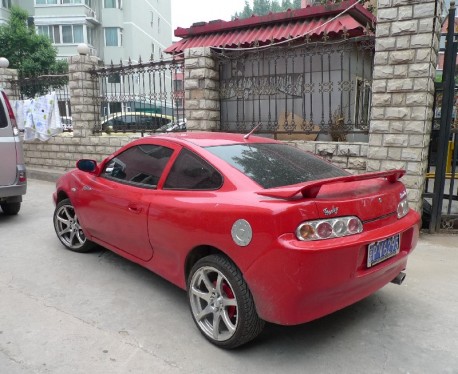 This particular car, which I found here in Beijing, is sexed up with racy wheels and shiny alloys that do the Meirenbao surprisingly much good. Rear spoiler, rear-lights and chrome fuel tank cover were standard, fat exhaust pipe is after market. Size: 4110/1690/1325, wheelbase: 2440, curb weight: 980kg.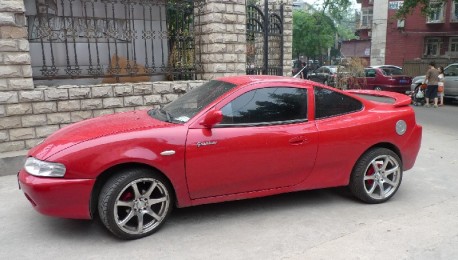 I once drove a Meirenbao during a wedding up north in the Dongbei. It was a lotta fun, tiny engine liked high revs, manual 5-speed gearbox clicked around with ease, steering was sharp enough. It was not all good for sure, there was far too much noise from parts almost falling off and the aircon blew out all kinda weird white stuff, but for a 110.000 'first sports car' it wasn't bad at all.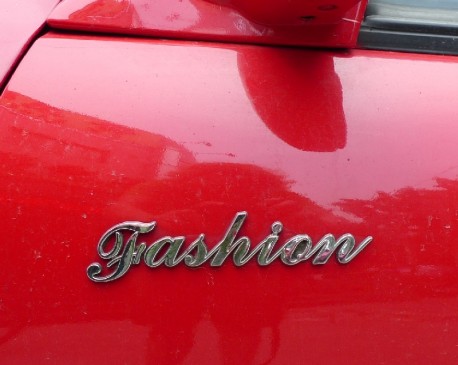 Below the mirror on the door. 'Fashion', it wasn't very good for the Meirembao's appeal under men. The Meirenbao never became a big success, especially because the engine was considered too small for a sportscar. Geely tried to fix that later on with a bigger 1.5 for the second (2006) generation Meirenbao, which was called the Liliang or Leading, but by that time it was already too late. Nowadays however the Meirenbao has a kinda cult status, something it sadly never got during its production life.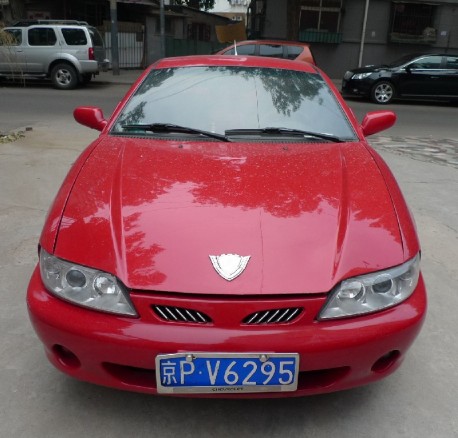 Nose original. Check license plate: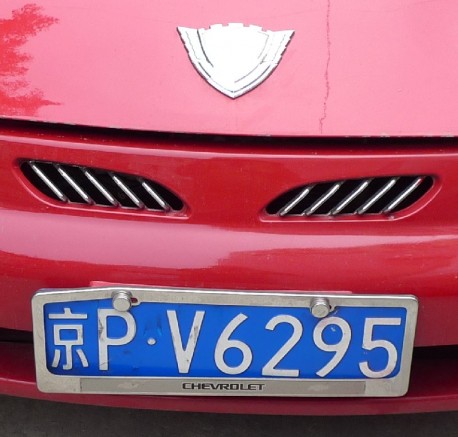 It is a Chevrolet, but.., which one?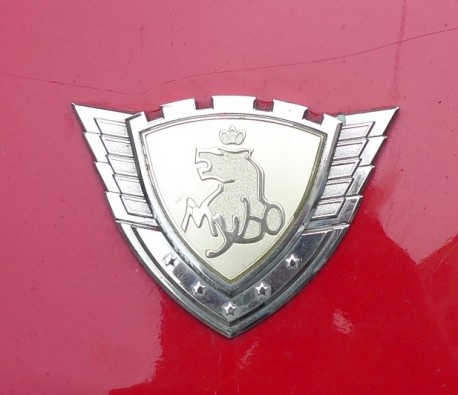 That's a beautiful leopard indeed! Badge big, badge good. 'MyBo' short for Meirenbao.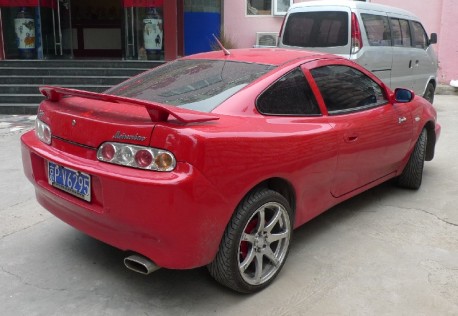 Fantastic little sportsmachine, good second hand examples go for less than 30.000 yuan, tempting…