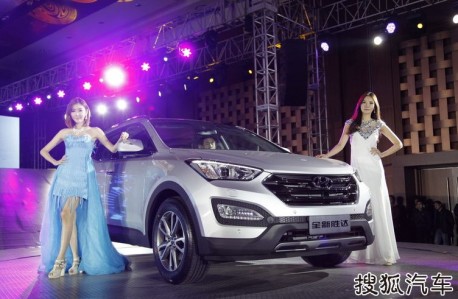 The new Hyundai Santa Fe SUV has been launched on the Chinese car market. Price starts at 219.800 yuan and ends at 309.800 yuan. Engines: 2.4 and 2.0 turbo. The Hyundai Santa Fe is made in China by the Beijing-Hyundai joint venture.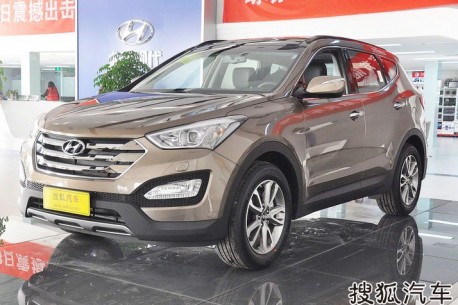 The previous Hyundai Santa Fe was imported into China and some 20% more expensive. It was however already sold via the Beijing-Hyundai dealer network. The 2.4 is a rather old but very cheap engine, output is 189hp, mated to a 6-speed automatic. The 2.0 turbo poops out a much better 245hp and comes with the same 6-speed auto. There are no manuals available anymore.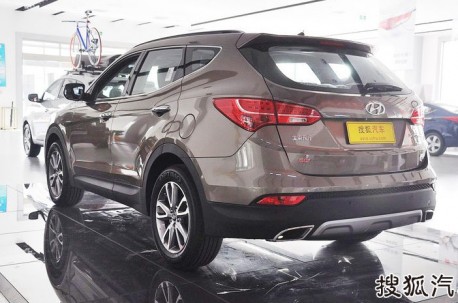 The Hyundai Santa Fe will compete with fine vehicles such as the Honda CR-V, Volkswagen Tiguan, Toyota Highlander and its sister model the Kia Sorento.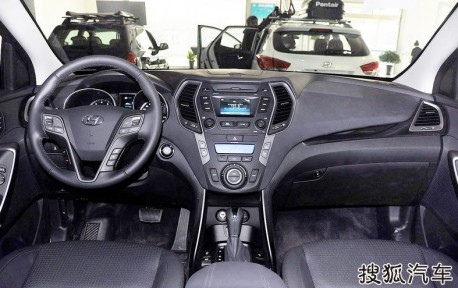 Dash loox a bit messy and center screen is on the small side.
Via: Sohu.