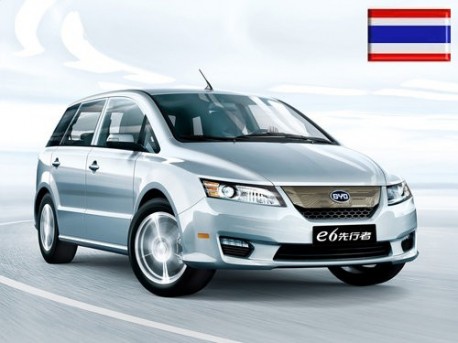 China's battery and electric car maker BYD Co Ltd recently delivered three pure electric e6 cars to Thailand power company Metropolitan Electricity Authority, the first Chinese automaker to benefit from zero tariffs under the China–ASEAN Free Trade Agreement in the Southeast Asian country.
The electricity authority will use three e6 cars and charging equipment to research the impact of charging electric cars on the grid. Executives from the authority also said they would work with BYD on the development of electric vehicles, energy storage and solar power industries in Thailand.
"Electric cars have a promising future in Thailand. We look forward to further cooperation with the Metropolitan Electricity Authority in the near future," said Liu Xueliang, BYD's director of Asia Pacific auto sales.
Via: ChinaDaily.